Hospital admissions due to Covid-19 here in Cornwall have been reducing, but it looks as though that is about to change. Compare admissions into Royal Cornwall Hospital Trust hospitals over the last 3 months:

with those across South West England as a whole:

Admissions across the West Country are now at their highest level for over 12 months, and the (delayed) numbers in Cornwall have now started to rise as well. As indeed have the nationwide figures: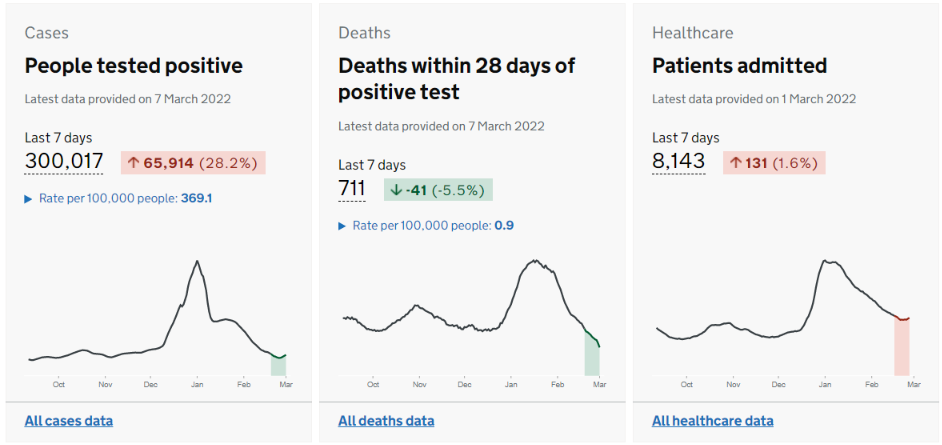 [Edit – March 21st]
The comments below show the continuing increase in Covid-19 cases and hospitalisations over the last couple of weeks. After a break over the weekend today's data has just been released. Here are the nationwide numbers: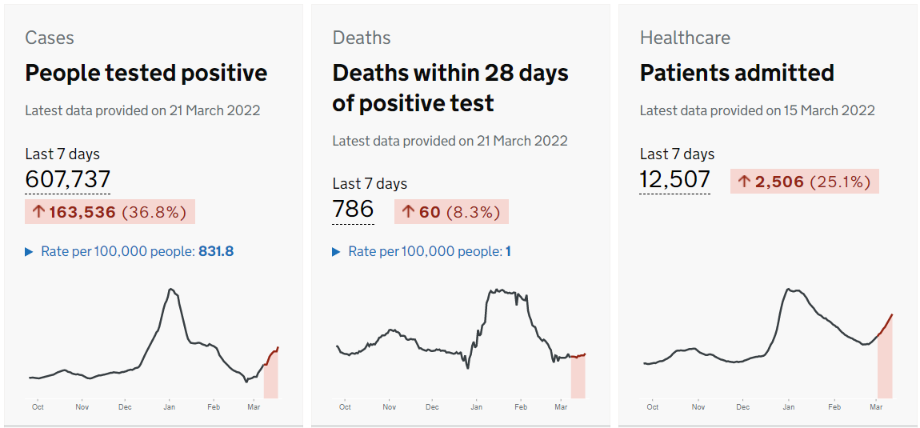 Here are the rolling weekly case numbers per 100,000 population across Cornwall as a whole: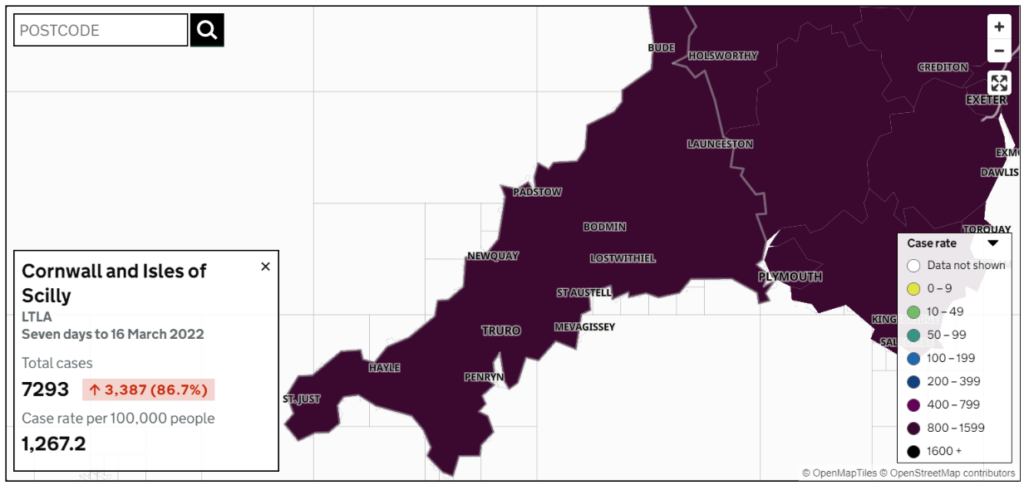 As you can see, cases in Cornwall 5 days ago are currently running 50% higher than the current nationwide average. Zooming in further several MSOA's have case rates over 1,600, and the rates in both Saltash and Par are over 2,000: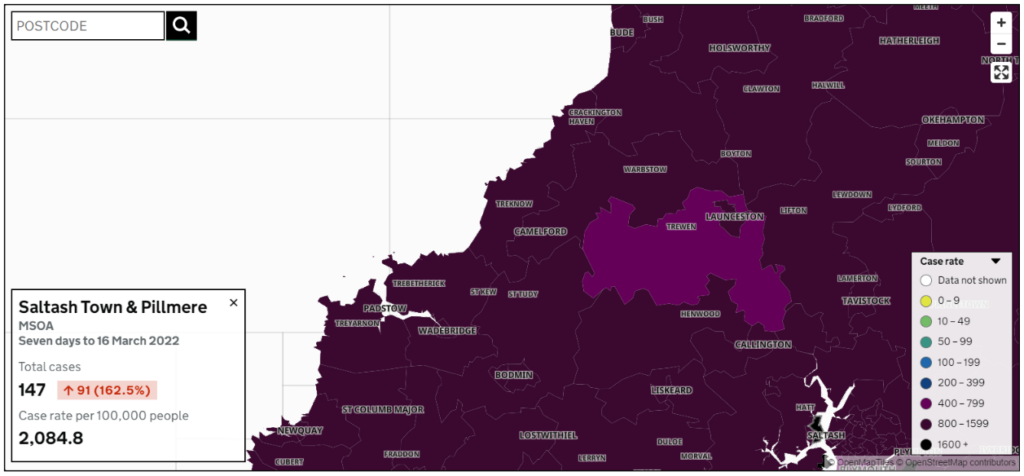 Further west the case rate in Helston is now over 1,800 :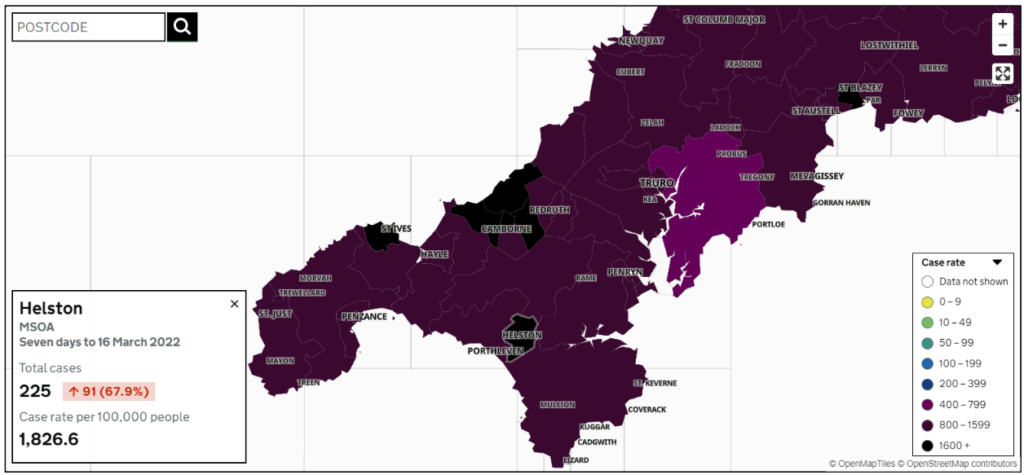 Watch this space!