We commented yesterday on the current outbreak of Covid-19 cases further west in Cornwall than Davidstow, and suggested that the cause may be the recent G7 Summit in St. Ives, which finished on Sunday.
Here is yesterday's map:
Together with a "heatmap" showing the age distribution of cases across Cornwall as a whole:

The far right of the image suggests that during this so called "third wave" of Covid-19 cases, the 15 to 24 age range has been the hardest hit. Possibly that's because this section of the population has yet to be vaccinated?

The official data for June 10th have also just been released, and this is how the latest map looks: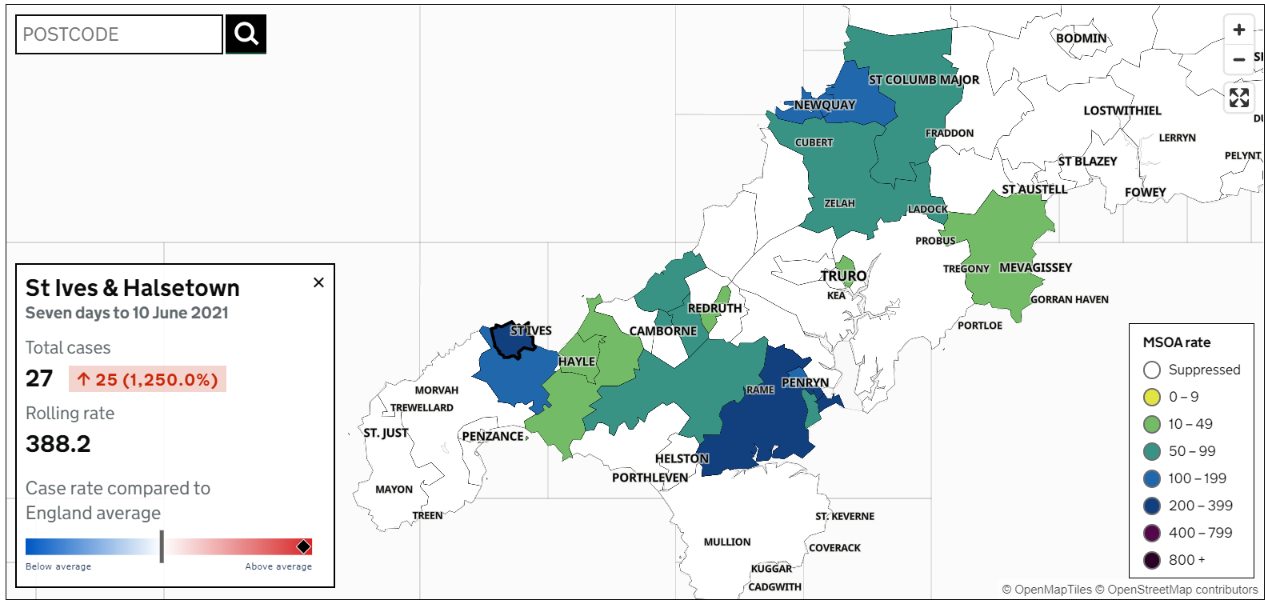 Truro, Redruth and Mevagissey are no longer pure white, as they were on June 9th. A total of 27 cases in St. Ives doesn't sound like a lot, but it's an enormous percentage increase on the previous 7 days.

Watch this space!