In a press release yesterday Spaceport Cornwall announced that:
Ahead of the first launch from UK soil, "Cosmic Girl" Virgin Orbit's converted Boeing 747 launch vehicle has touched down at Spaceport Cornwall, Cornwall Airport Newquay.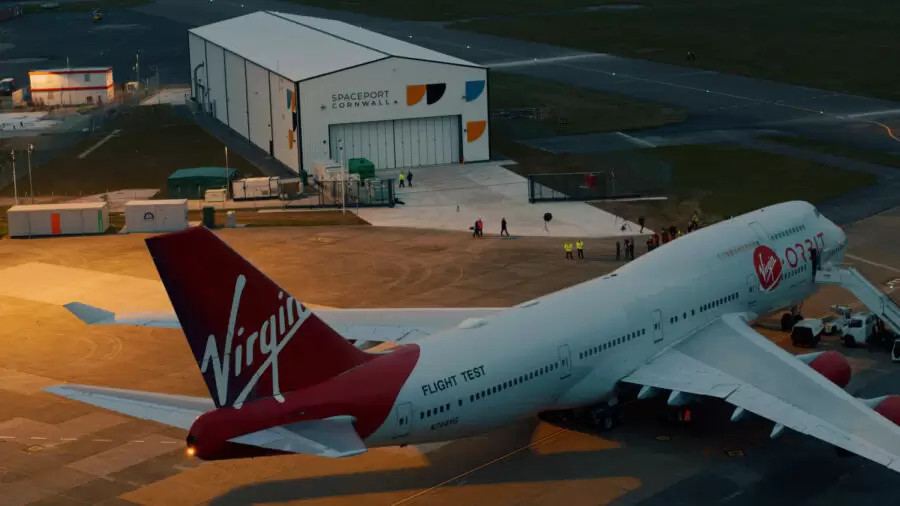 Cosmic Girl will carry seven payloads into Lower Earth Orbit from Cornwall via the LauncherOne rocket on the aptly named "Start Me Up" mission; Virgin Orbit's first international launch.
The missions of these satellites span a wide range of activities aimed at improving life on planet Earth, including reducing the environmental impact of production; preventing illegal trafficking, smuggling, and terrorism; and a host of national security functions.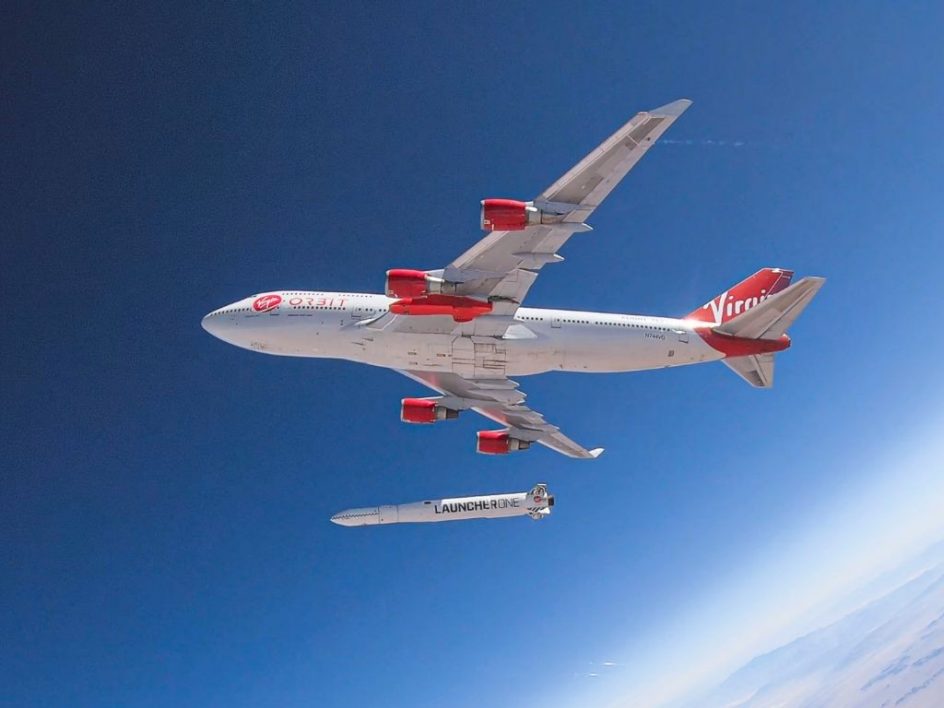 Amongst the numerous people quoted in the press release, Matt Archer, Director of Commercial Spaceflight at the UK Space Agency, said:
Watching a 747 land is always impressive, but everyone had goosebumps as Cosmic Girl touched down on the runway at Spaceport Cornwall for the first time.

We are now a matter of weeks away from launch and, while the excitement is building, teams on the ground continue to work hard on the preparations. More equipment, including the rocket, will arrive in the coming days and the delicate task of integrating the satellites will begin.

We have never done this before in the UK, it is a complex and technically challenging endeavour, and I'm confident in the capabilities of our partners at Virgin Orbit and Spaceport Cornwall to deliver a successful mission."
Linda Taylor, Leader for Cornwall Council, added:
This is an exciting and significant moment as we welcome Cosmic Girl to the first UK Spaceport right here in Cornwall. Cornwall Council is proud to be a part of this project which puts Cornwall once again on the global stage. Spaceport Cornwall is already inspiring our young people to become the next generation of scientists and innovators – we look forward to the ground breaking research and exploration that will be undertaken in the years to come, which will help us to better understand and address the needs of our planet and in particular climate change.