I was taking my habitual bike ride across Davidstow Airfield yesterday afternoon when my eyes beheld a most unusual sight: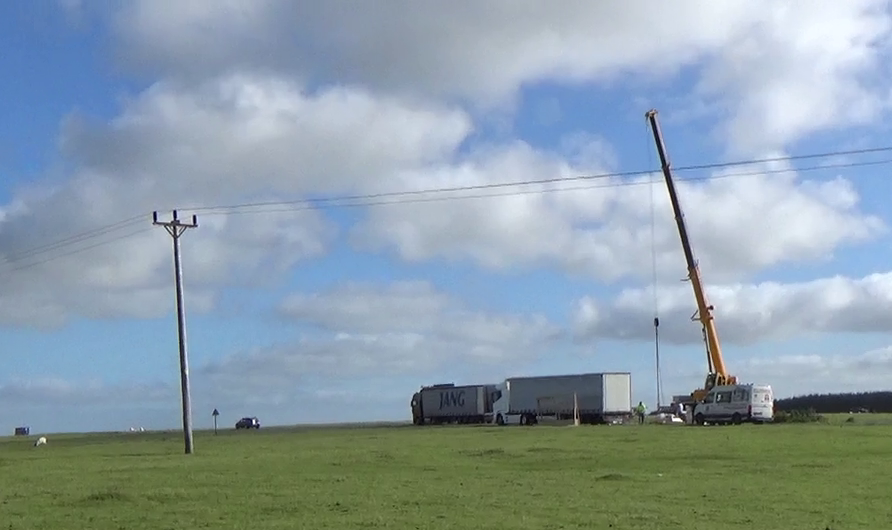 Needless to say I cycled over to enquire what was afoot. The driver of the lead articulated lorry informed me that he was from Poland and his English wasn't very good. I assured him that his English was better than my Polish! He suggested that I speak to Piotr instead, which I duly did: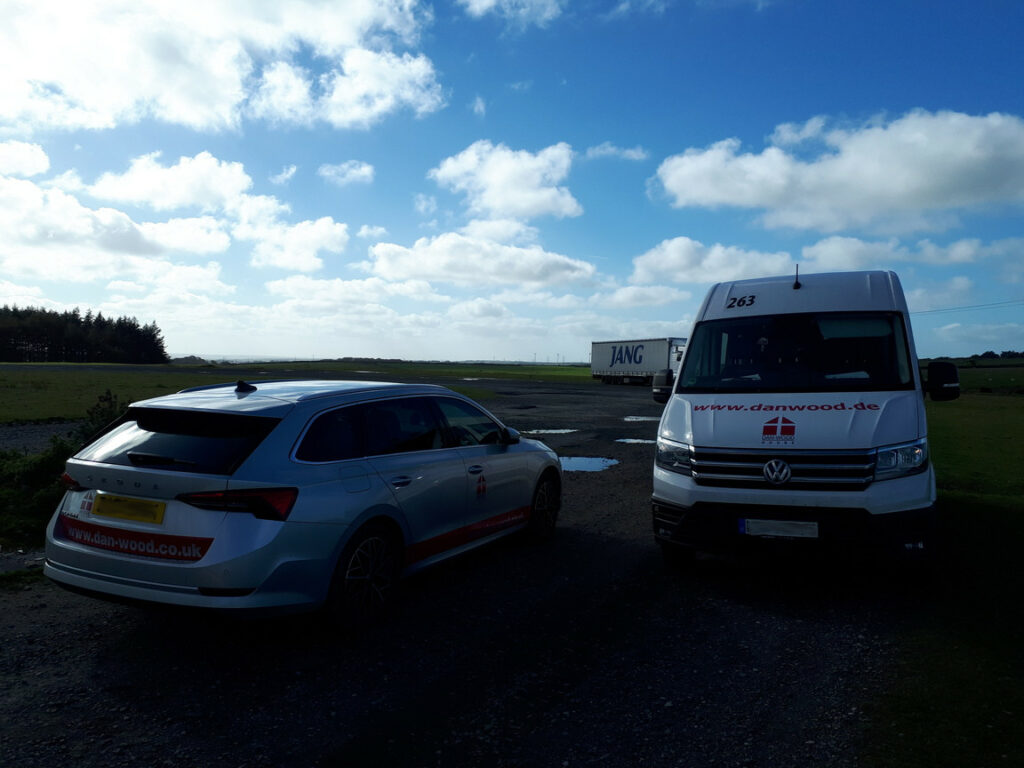 Piotr told me that the Polish company Danwood S.A. had previously assembled one of their prefabricated homes down the hill in Tremail, and they were currently about to construct another one down the hill the other way, near Camelford. However the big trucks shown above were unable to negotiate the narrow Cornish lanes, so everyone was busy on Davidstow Airfield transferring the components of the building onto smaller trucks for transport to the site: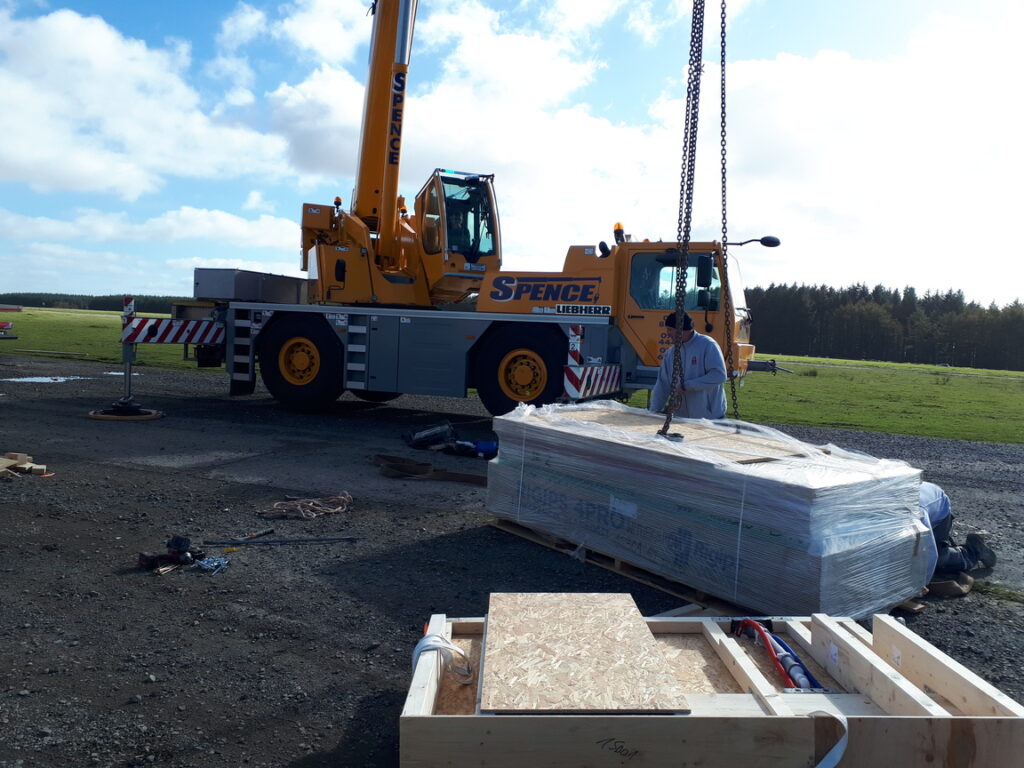 Piotr assured me that once all the parts were on site it would take around 3 days to erect the building, and that it would be weatherproof within a week!

Given my own interest in electric vehicles and renewable electricity generation I asked Piotr about whether Solar PV panels or an electric vehicle charging point would be part of their latest new build in Cornwall. He said that Danwood could cater for both, but he didn't know whether either had been specified for this particular home.

Watch this space!