In the aftermath of Storm Arwen a week ago the heavens have opened over Davidstow, and more strong winds are forecast:
Then of course there's the flood alerts from the Government's flooding service:
[Edit – December 4th]
Today's strong onshore winds mean that flood warnings are still in place for this evening's high tide. Meanwhile winter has officially arrived. There have been several showers of hail here in Davidstow this morning. Here's one of the heavy showers on the radar rainfall (and hail!) map: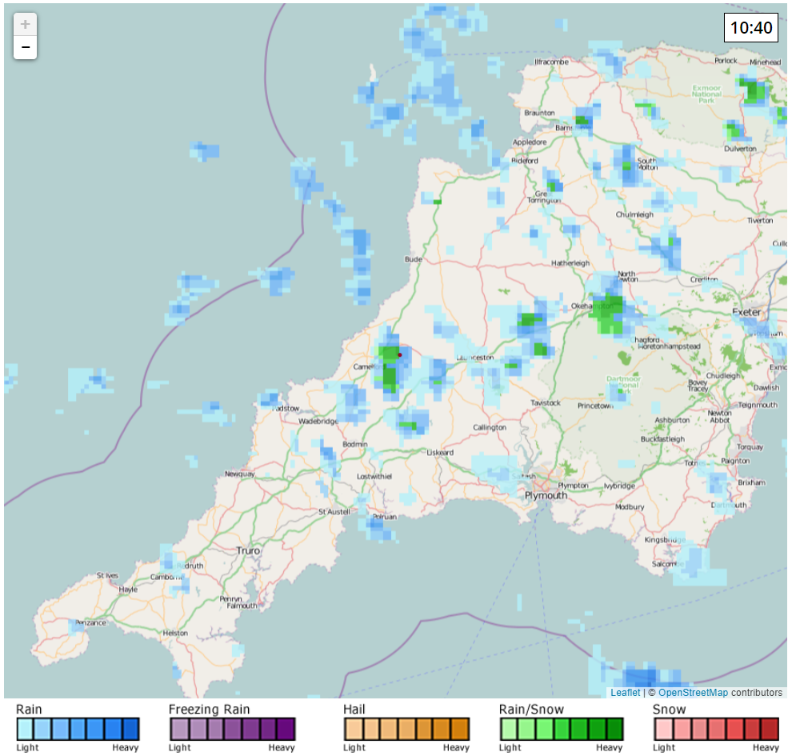 and here's the hail itself!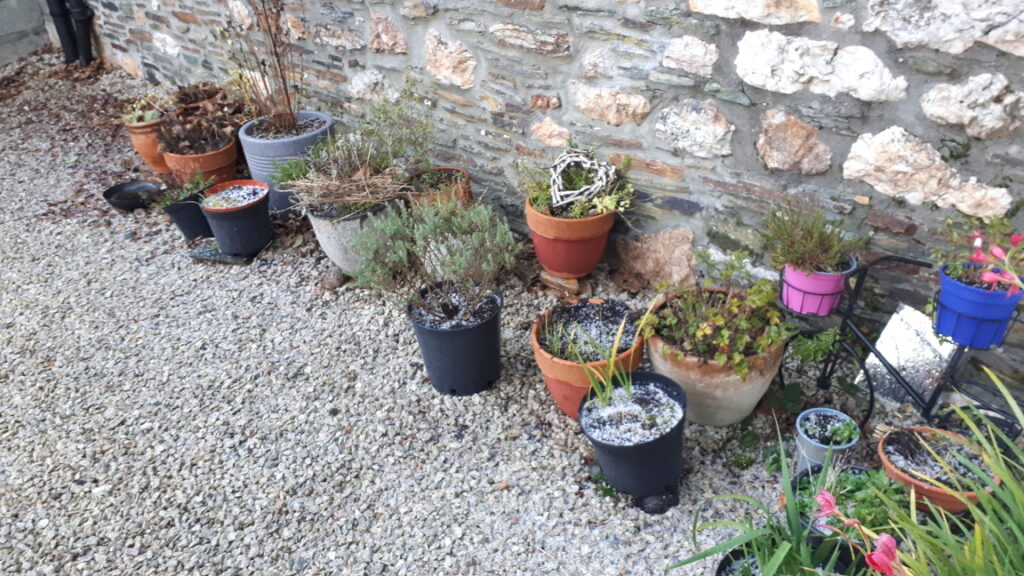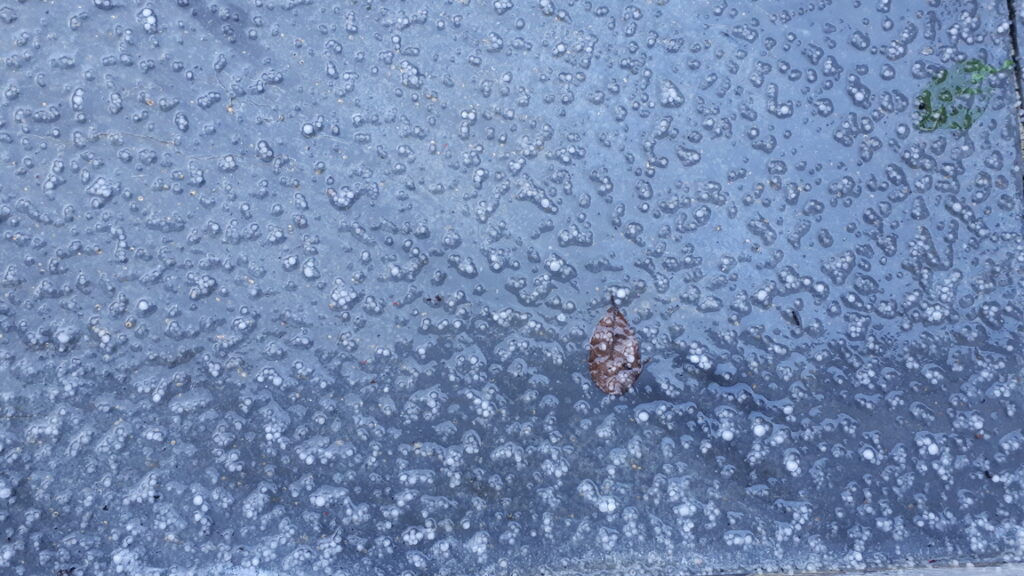 As anticipated, following the recent rain several North Cornwall beaches are now "red flagged" on the Surfers Against Sewage pollution map: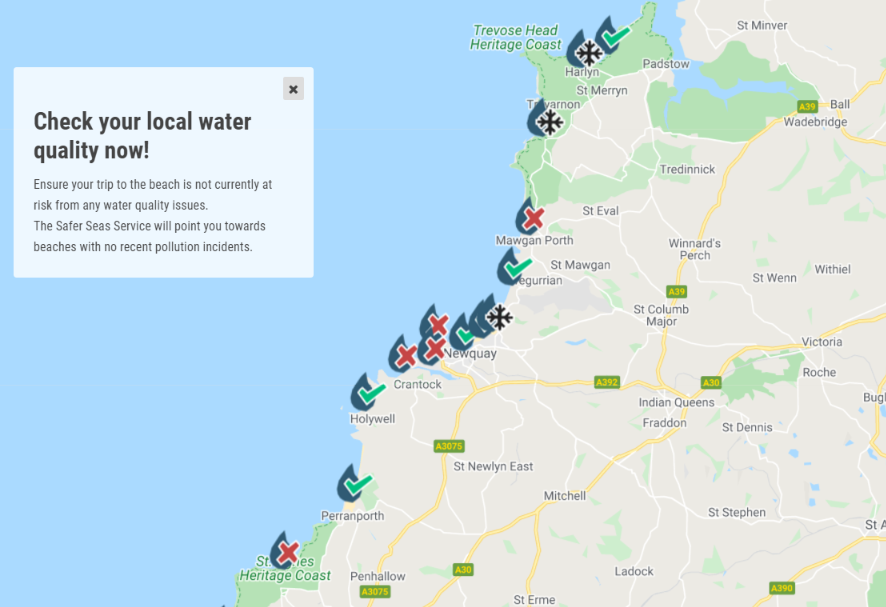 Here is the Magic Seaweed surf forecast for Widemouth Bay for today: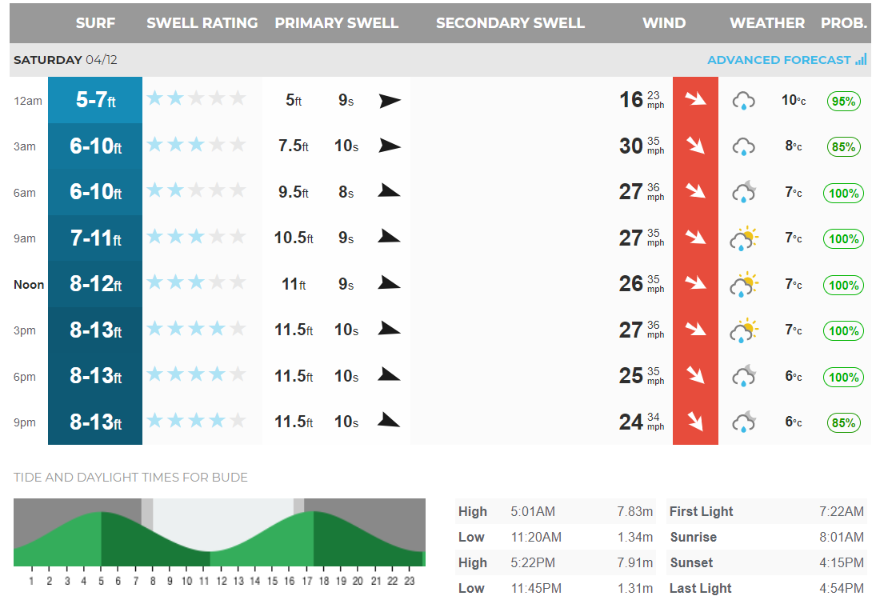 and next week: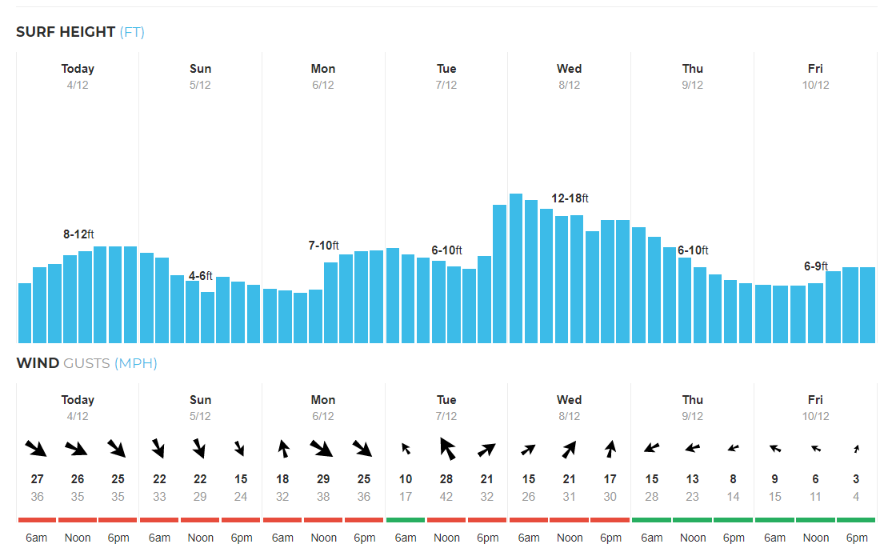 [Edit – December 7th]
Storm Barra has arrived and consequently it's been very wet and windy in Davidstow this morning. The coast of North Cornwall is on flood alert at high tide once again.

At least we haven't had a power cut yet. Unlike 10 days ago!