Having heard so much about electric cars, I was excited to get the opportunity to go for a longer journey in the 30 kWh version of the Nissan LEAF (range 120 miles):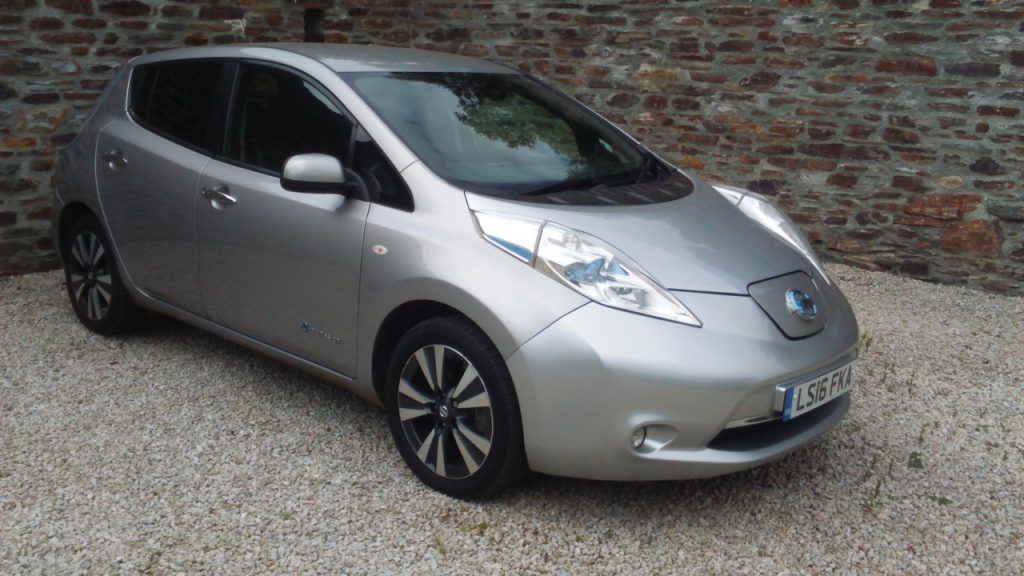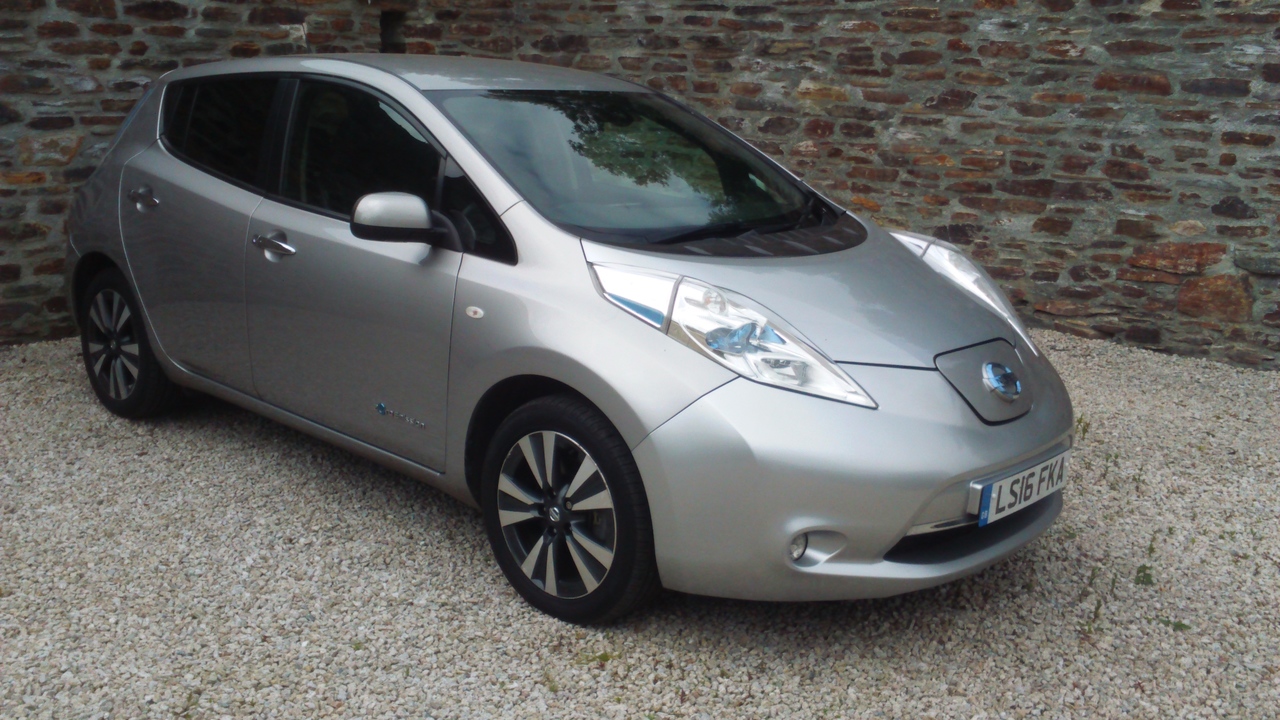 We started the journey in Tremail, heading for IKEA in Exeter. Once we reached the A30, the car was cruising gently all the way to Exeter. The cruise control was activated at 60 miles per hour, leaving us free to chat during a relaxing journey. Once at IKEA, we headed for the electric vehicle charging point, where we met a fellow electric car fan:

He was enthusiastic about his Nissan LEAF but also told us that he had recently had a test drive in an electric MG (range 200 miles) which he said was a fantastic experience. He was in the process of charging his car and was kind enough to finish his charging session early to allow us to start charging ours, before we headed for IKEA: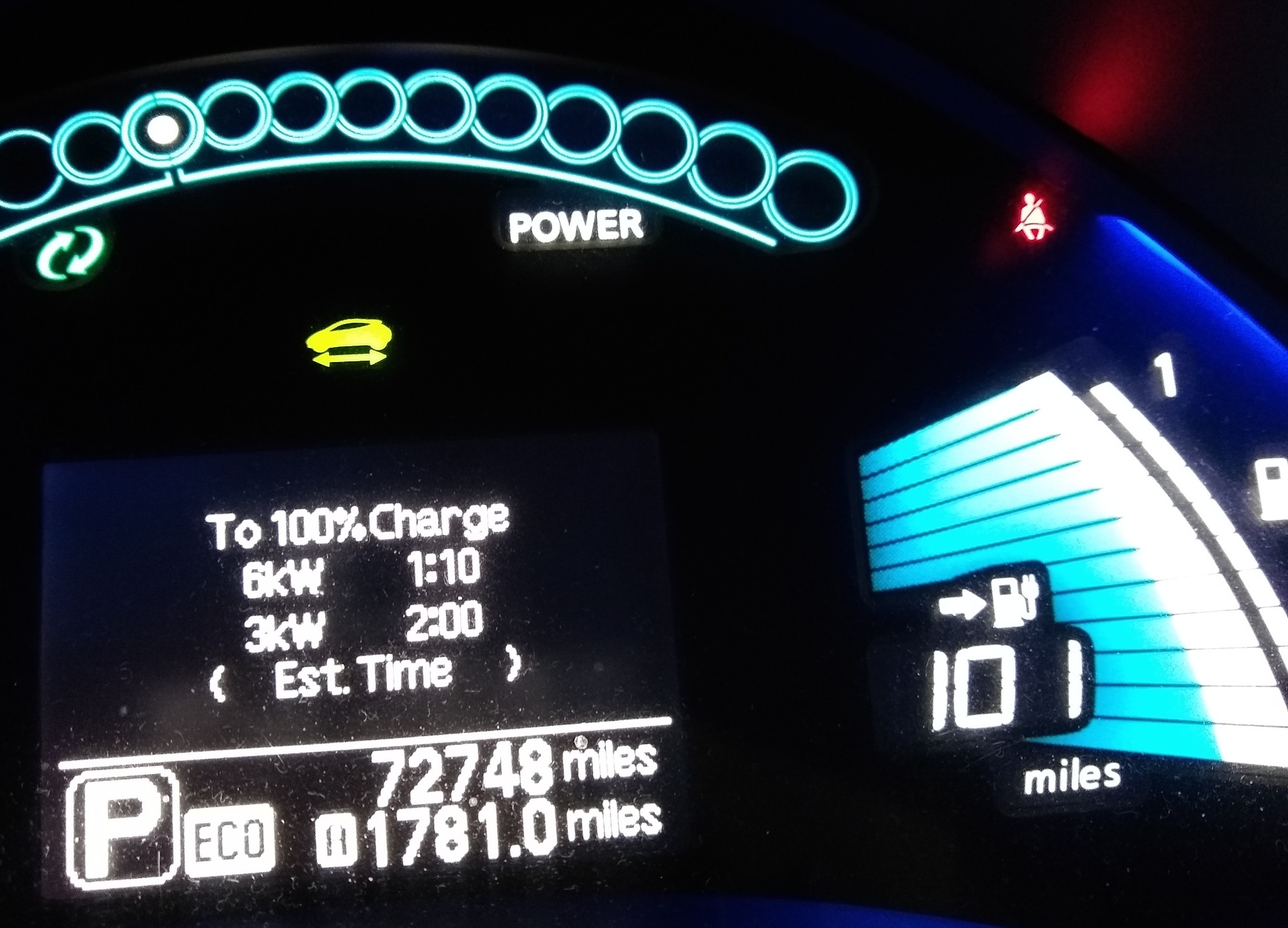 The journey home was equally pleasant and I arrived back in Tremail a convert.
The future is electric!