The school summer holiday season is drawing to a close, and August Bank Holiday is almost upon us. Matt Hancock was one of many hundreds of thousands to travel down here from up country earlier this month: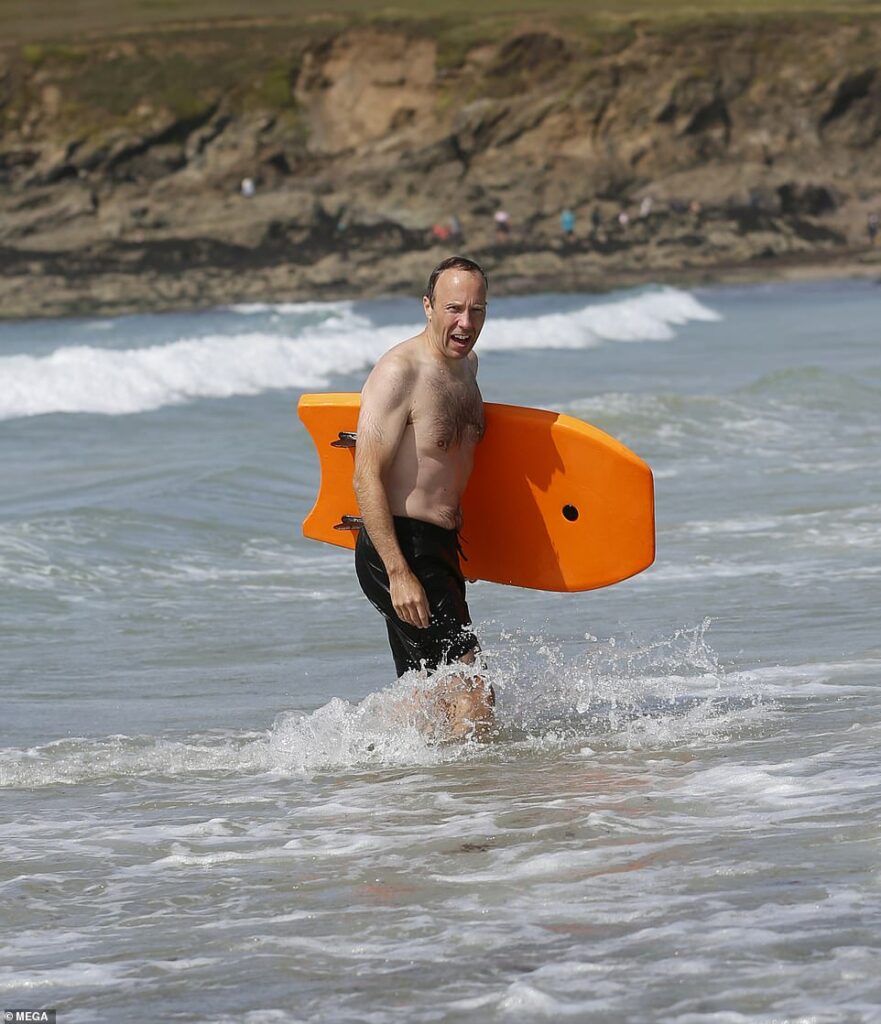 The effect on Covid-19 cases here in North Cornwall is all too evident. The Camelford and Davidstow area is now in the top category for cases: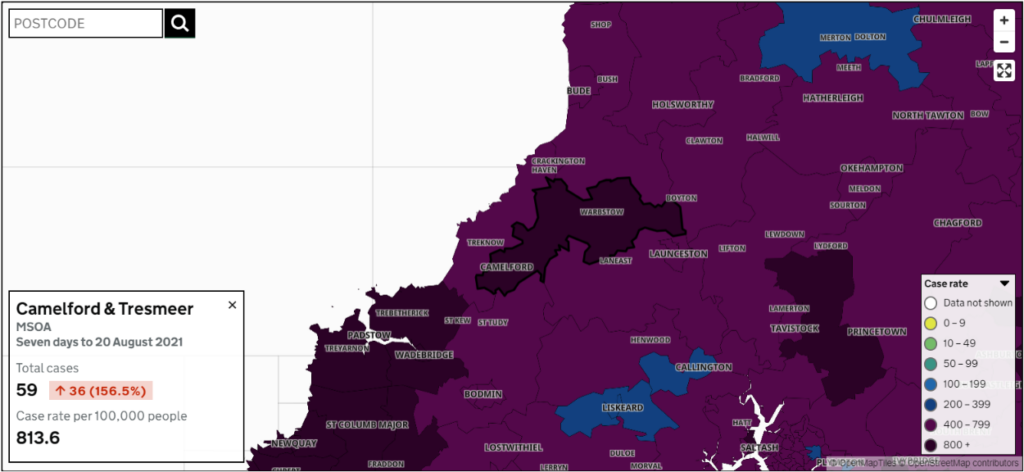 However we are still a long way behind Newquay East, which today broke the 2,000 cases per 100,000 people per week barrier: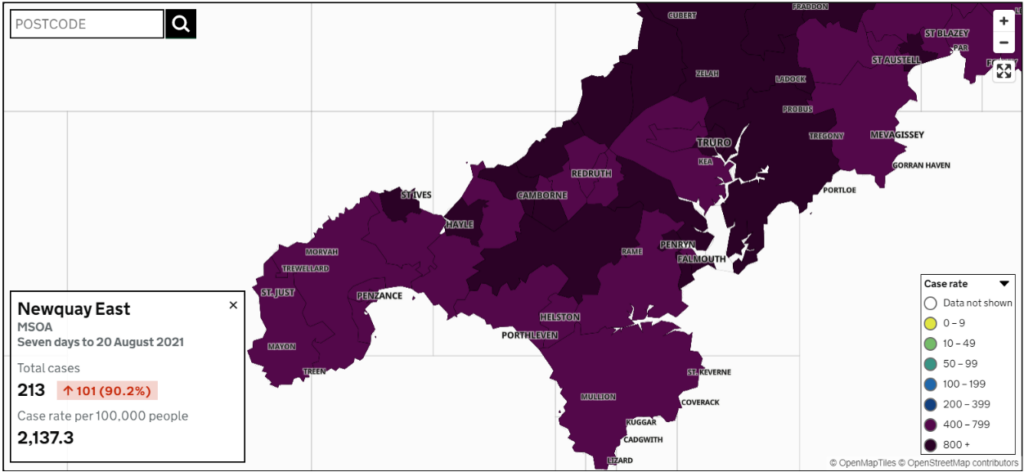 Here once again is the "heat map" showing the age distribution of cases across Cornwall as a whole for the current wave of Covid-19:

The upper limit on the 7 day "rolling rate" legend really requires updating. In the 15-19 age group the rate has now reached 5,080.6. For 20-24 year olds it is 2,419.4.