The Environment Agency publishes a weekly report on recent rainfall across England. Here's an interesting graphic from the most recent edition: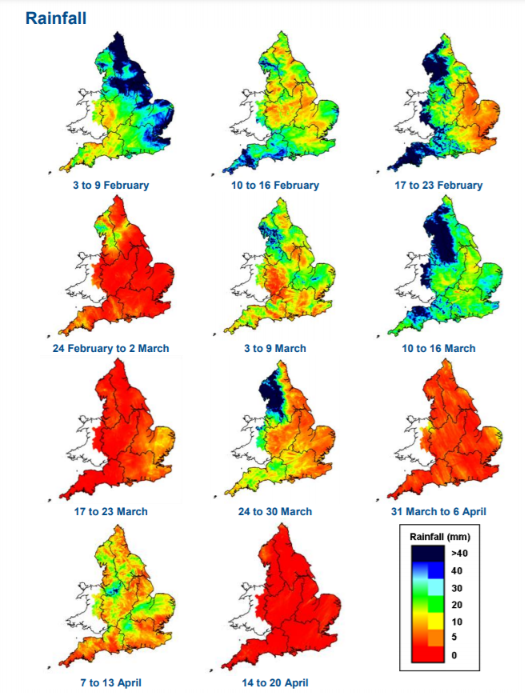 The EA also maintains a large number of automated rainfall monitoring stations across the country. As revealed by this map, the nearest one to Davidstow is up the hill near the A39 "Atlantic Highway":
Here's its rainfall record for the past four weeks:

The last really rainy day is just about to disappear off the end of the chart.
After a really rainy winter this perhaps makes a very pleasant change? Don't forget to water your gardens though!