I spoke to Graham Skinner at the Davidstow Flying Club earlier this evening, in the middle of a hailstorm. Graham has promised to send me much more detailed information on this incident, but for now here is my initial investigation into the recent arson attack on one of the flying club's hangars and the aircraft inside it:
'Twas in another lifetime, one of toil and blood

When blackness was a virtue and the road was full of mud

I came in from the wilderness, a creature void of form

"Come in," she said, "I'll give you shelter from the storm"

Bob Dylan
[Edit – February 26th]
Graham has sent me some of the Flying Club's photographs of the damage caused by the arson attack. Here's what used to be a secure shelter for some microlights: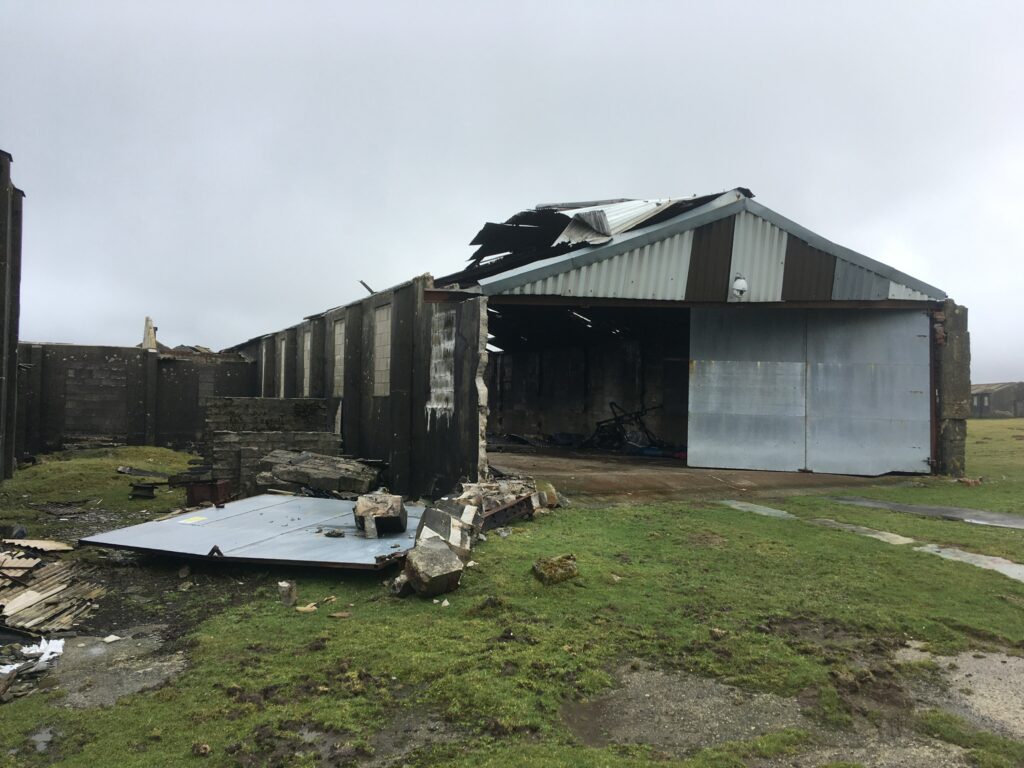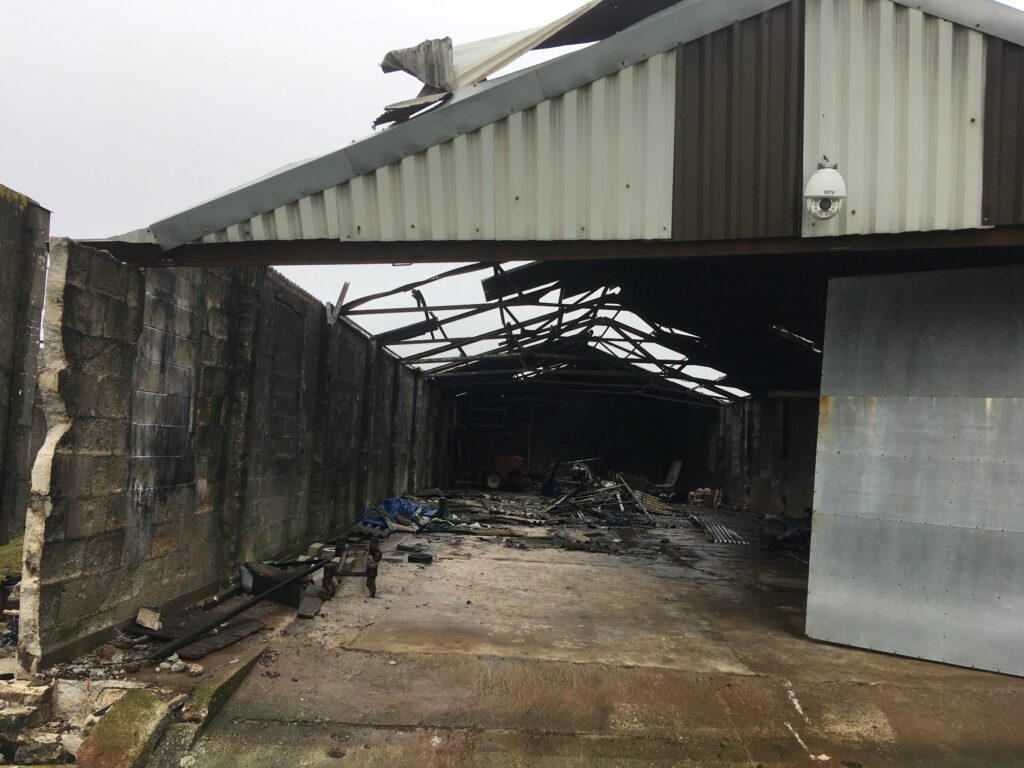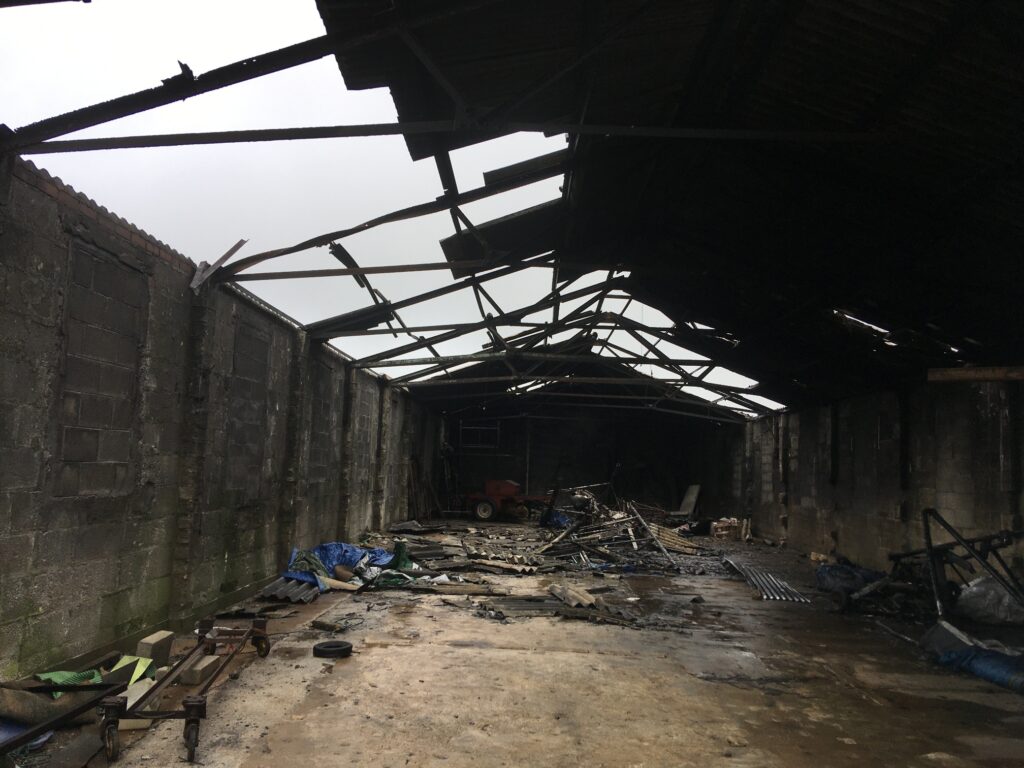 and here are all that's left of two of the club's microlight aircraft: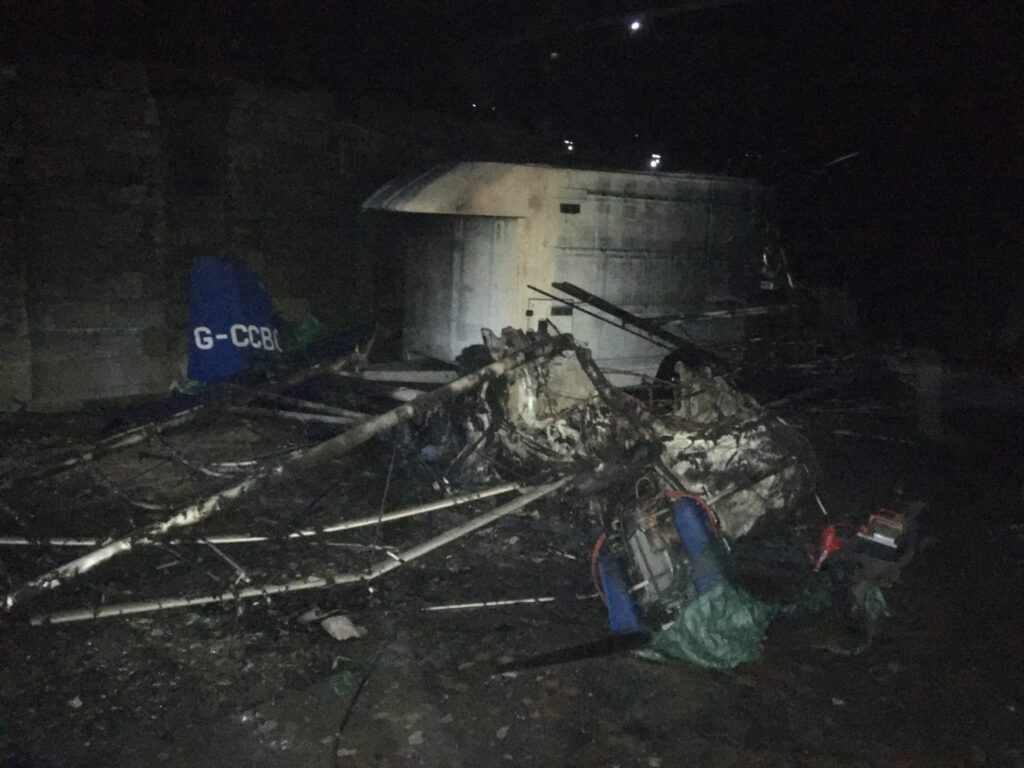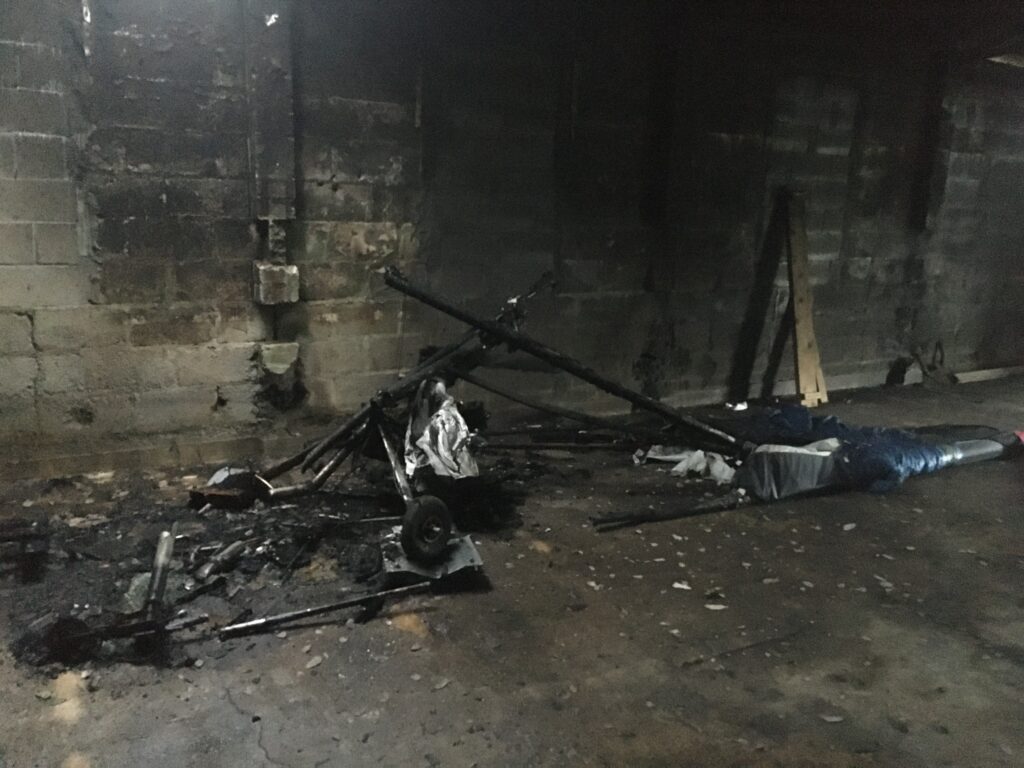 As Graham put it in his email to me:
The fires made holes in the hangar roof and then the recent extremely high winds destroyed that hangar.  The club over time had spent several  thousands of pounds on it. Now in ruins.

Very sad times for Davidstow Flying Club, but we are such a strong enthusiastic group this will NOT deter us from pursuing  our love of aviation.
I have also been informed that subsequently a twin axle Ifor Williams trailer was stolen from the damaged hangar. Here's a picture of it: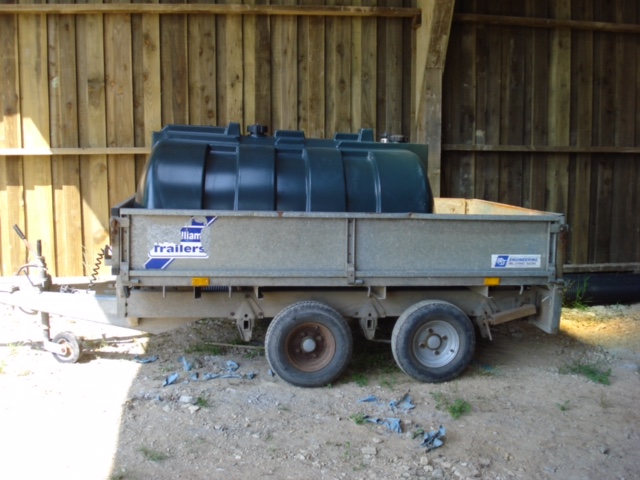 It seems that it has been seen in the Camelford area since the theft. Whilst such trailers are not uncommon around here this one is obviously not in factory fresh condition, and hence has some identifying characteristics.
If you spot it please contact the Police.
Watch this space!