For the previous article in this series (which is becoming overly lengthy!) please see:

"Drought for Cornwall later in 2022?"
As the weeks have passed the answer to that question seems increasingly likely to be "Yes". Hence we'll begin August 2022 with the current water levels of Cornish reservoirs provided by the South West Lakes Trust: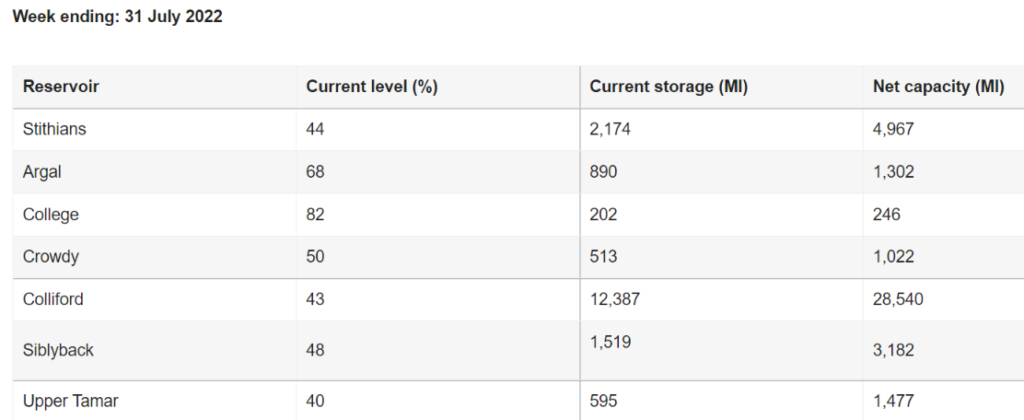 South West Water also provide graphs for the largest two: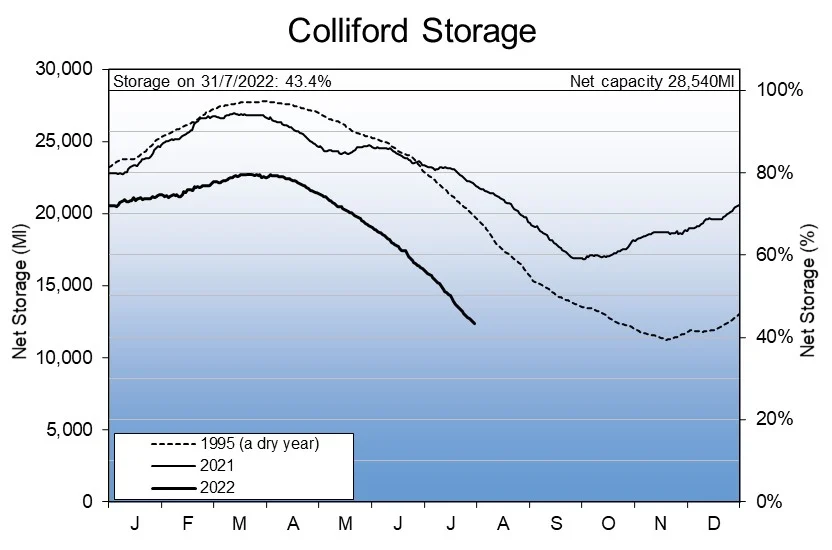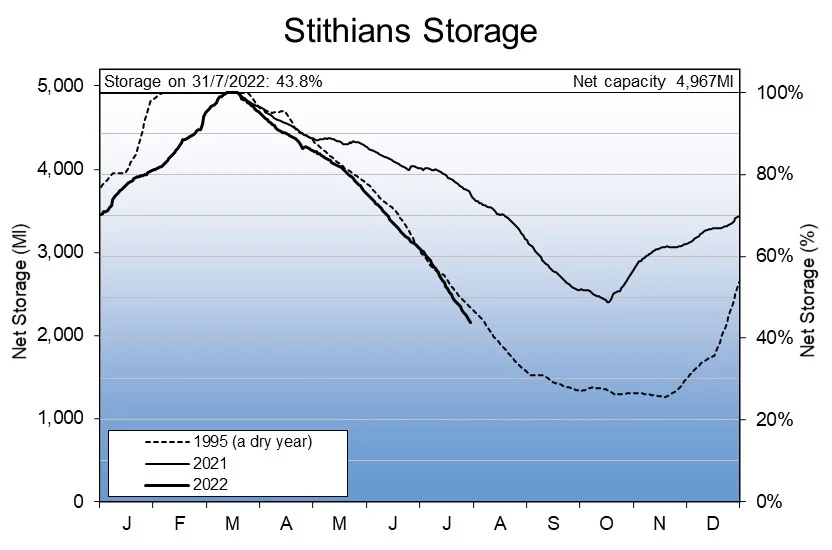 As you can see the water levels in both Colliford and Stithians reservoirs are already below their lowest levels last year. Colliford is also well below its level at the beginning of August 1995, a particularly dry year for Cornwall and other parts of the United Kingdom.
Continue reading

"The August Heatwave(s) in Cornwall"