Following a very pleasant period of dry weather earlier in September the rains have arrived in North Cornwall.

Here is the Netweather.tv rain radar map from yesterday evening: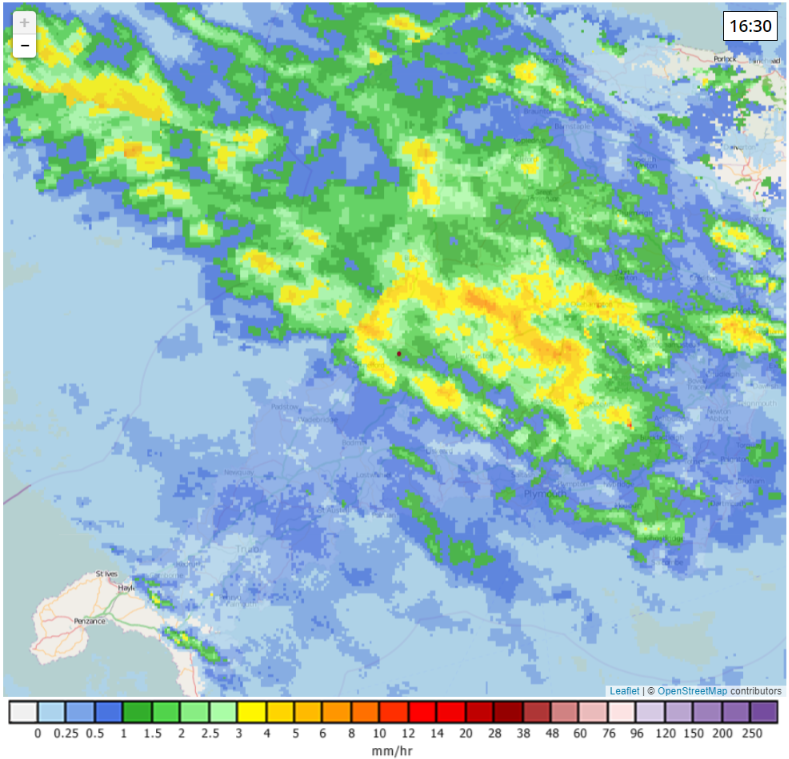 I suggested on Twitter that it would be prudent to consult the Surfer's Against Sewage water quality map this morning. This is what it reveals: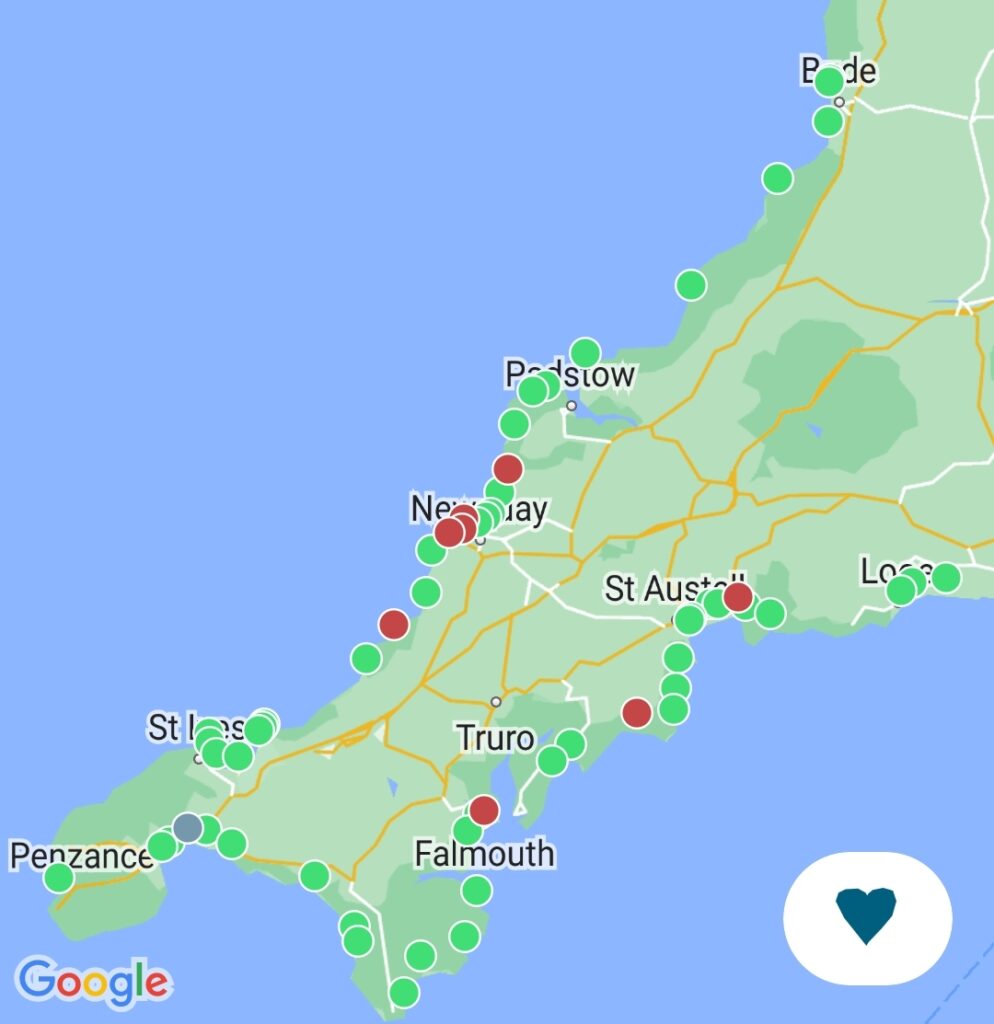 Although not yet shown on the SAS map the Environment Agency's bathing water quality map suggests not going surfing today at our local big beach break: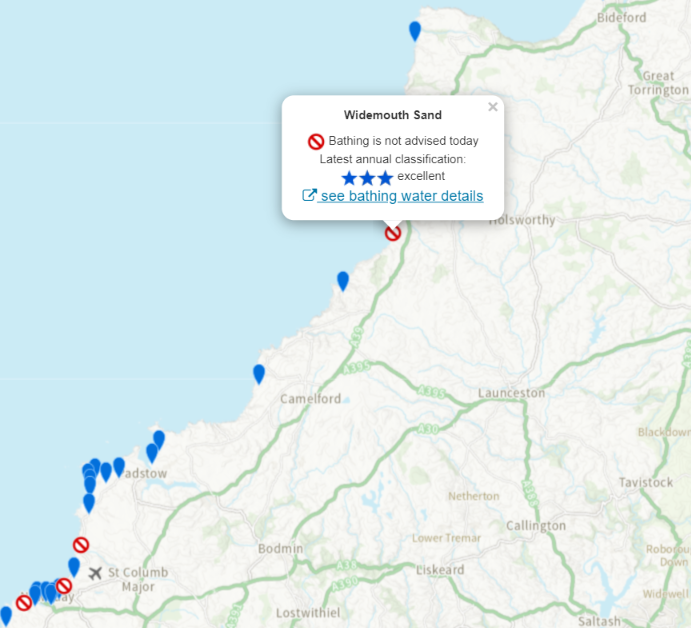 In related news here is this morning's graph of the pound/dollar exchange rate: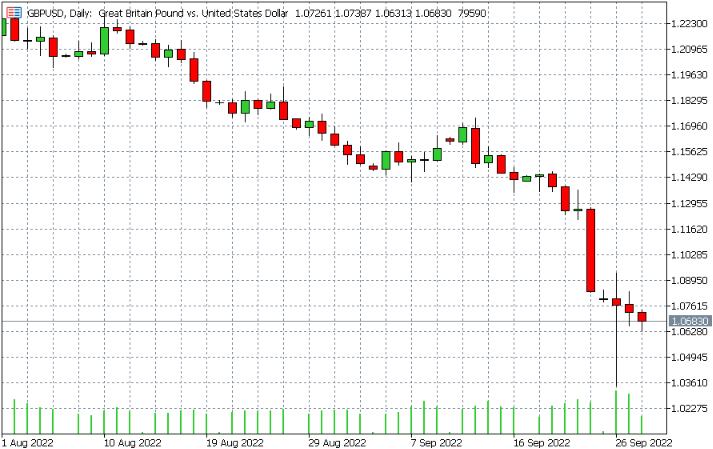 It seems everything is going down the pan simultaneously here in Kernow, under the current Government in Westminster. Except bankers' bonuses in the City of London of course! According to the Guardian:
The City watchdog is being urged to investigate whether leaks of Kwasi Kwarteng's mini-budget allowed billionaire hedge fund investors to make "small fortunes" by betting against the pound.

Tulip Siddiq, the shadow economic secretary to the Treasury, said the Financial Conduct Authority needed to determine whether it was possible for traders to have used insider information to benefit from the crashing currency.

The pound fell to an all-time low of $1.03 against the dollar overnight on Monday before recovering lost ground amid speculation that the Bank of England would raise interest rates to shore up the economy.
Perhaps we need our own currency here in Kernow? Bring back the dynar!
[Edit – October 3rd]
This news comes from the south coast of Cornwall, but according to their Facebook page the Gyllyngvase Surf Life Saving Club's Endless Summer Swim event on Sunday was postponed for a week:
Unfortunately due to the deluge of rain yesterday, we have a sewage alert on the beach and with another wave of wet weather due for the morning, we have decided to postpone until next Sunday This year has felt like we've had constant alerts on the beach so please South West Water can you take responsibility and do something about it?
[Edit – October 22nd]
There's been a fair bit of rain in these parts recently. Here's the NetWeather.tv rain radar from yesterday morning for example: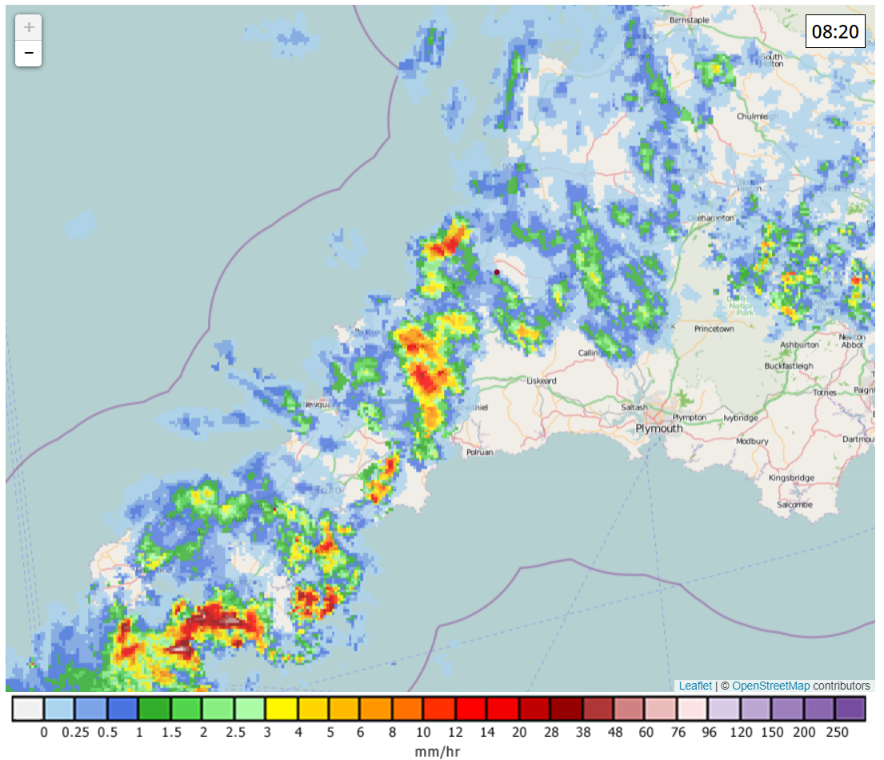 Hence it doesn't come as a big surprise that this morning several beaches on the North coast of Cornwall are yet again suffering sewage pollution according to the Surfers Against Sewage water quality map:
[Edit – October 28th]
After an all too brief respite from sewage pollution incidents along the coast of North Cornwall, this morning there has been a discharge at Widemouth Sand, our local big beach break: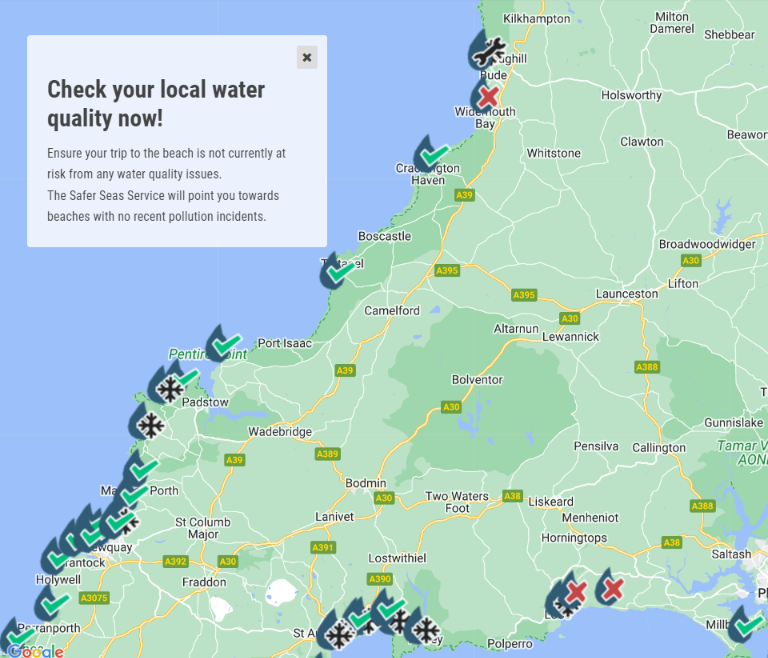 There have also been incidents at Seaton and Millandreath on the south coast. Further south still, at Long Rock "sewer systems in this location are under maintenance and the water company has temporarily disabled real-time alerts"
[Edit – October 30th]
Widemouth Sand is clear again on the Surfers Against Sewage water quality map. However further west there are now several sewage pollution incidents along the north coast of Cornwall: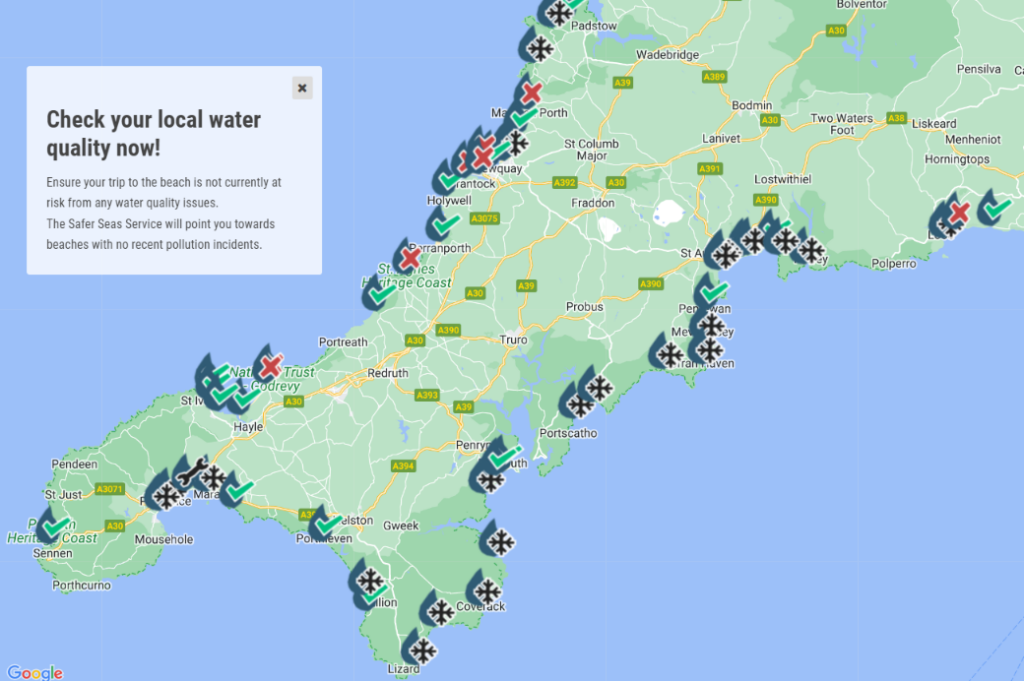 Some graphic videos of the pollution incident at St. Agnes have been posted on Twitter:
[Edit – November 1st]
After a very brief respite Widemouth Bay has suffered another sewage pollution incident: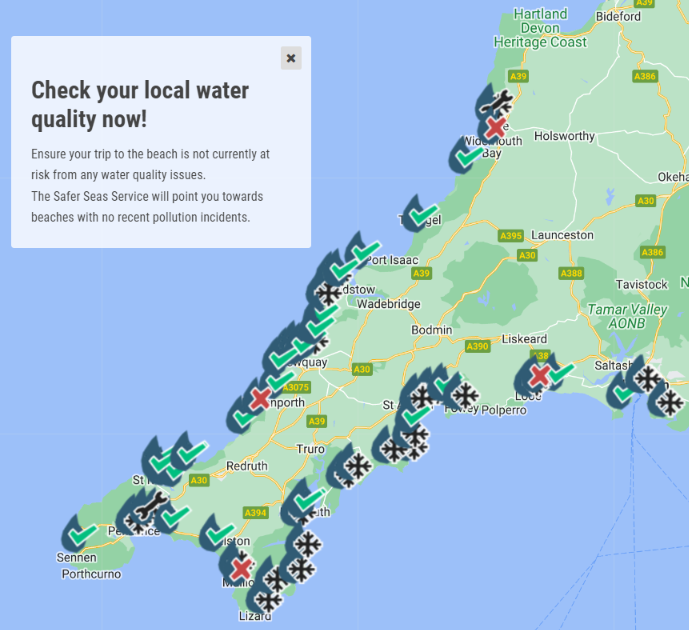 So has St. Agnes:
[Edit – November 3rd]
There has been plenty of rain across Cornwall this week. Here's the Met Office's rain radar map at 4 PM yesterday: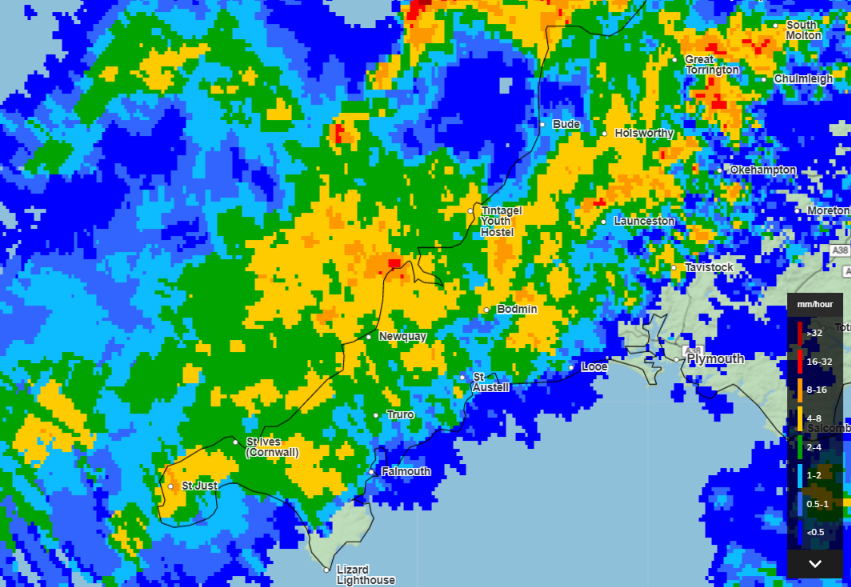 Consequently there are now numerous sewage pollution incidents all round the coast: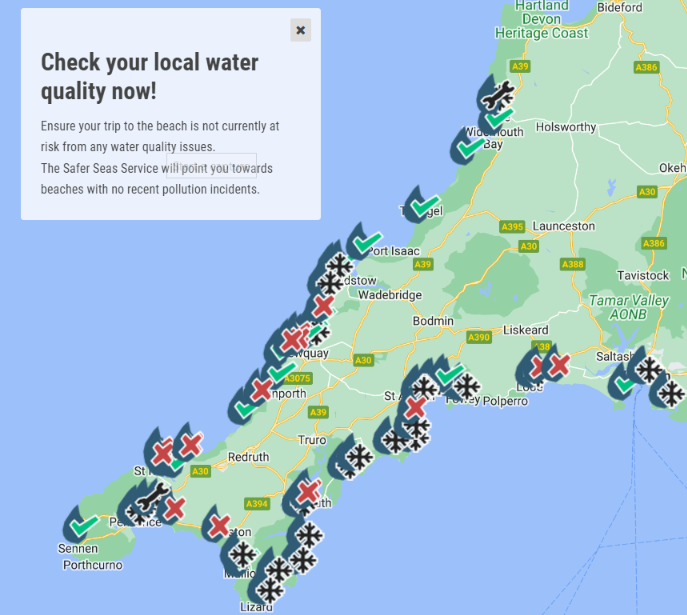 The only good news locally is that Widemouth Bay is currently not red flagged, but at Summerleaze beach in Bude South West Water "has [still] temporarily disabled real-time alerts."
Watch this space!