Confirmed Covid-19 cases across Cornwall have been slowly decreasing recently, but that is about to change. Here is the current national case rate graph: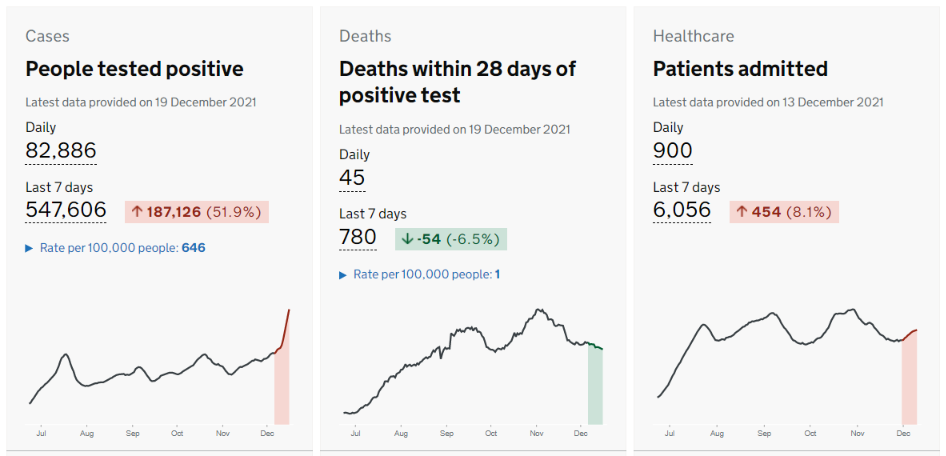 Here too is some recent news from London:
Of course we don't have many towns here in North Cornwall, but a few miles up the A39 from Davidstow the (5 days delayed) rolling weekly case rate in the Bude MSOA has just crept above 800 again: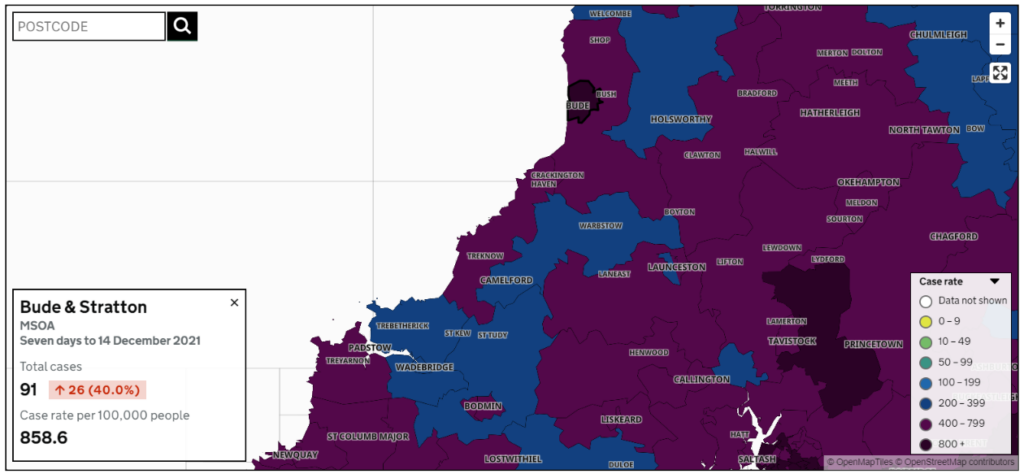 [Edit – December 29th]
After a break in reporting over the Christmas holiday the UK Government is issuing Covid-19 data again. There has been a big jump in UK wide cases today, no doubt partly due to some catching up after Xmas: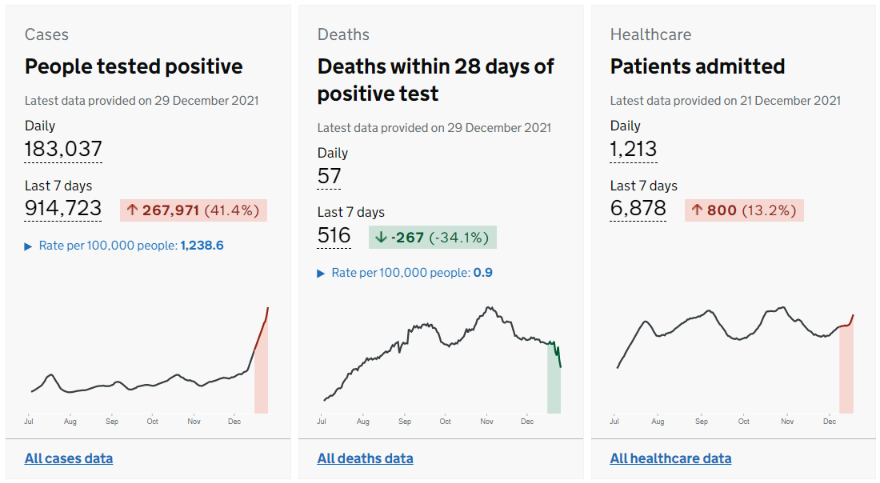 More concerning than the rise in cases is the acceleration in the rise of hospital admissions, with the latest data from December 21st. The latest data from across Cornwall is from December 24th, and reveals a continuing rise in the weekly rolling case rate: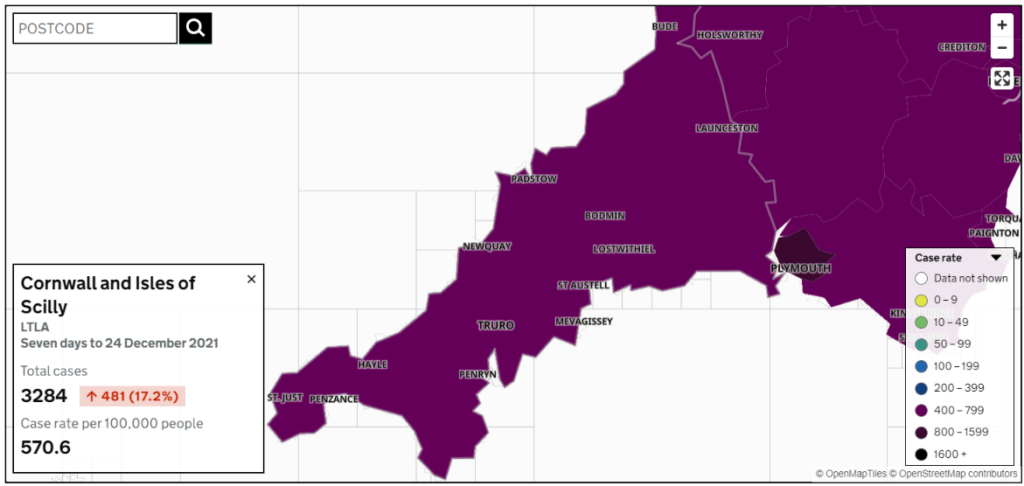 The number of "hot spots" in North Cornwall is increasing. The "purple" areas on the map indicate case rates greater than 800. The clusters around Bude and Newquay are expanding: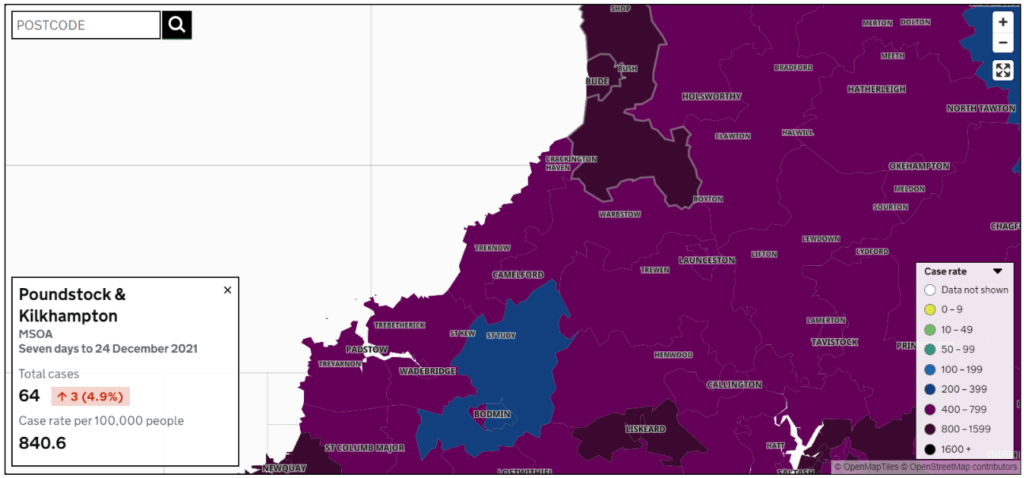 and the rates here in the Camelford MSOA have jumped to over 500: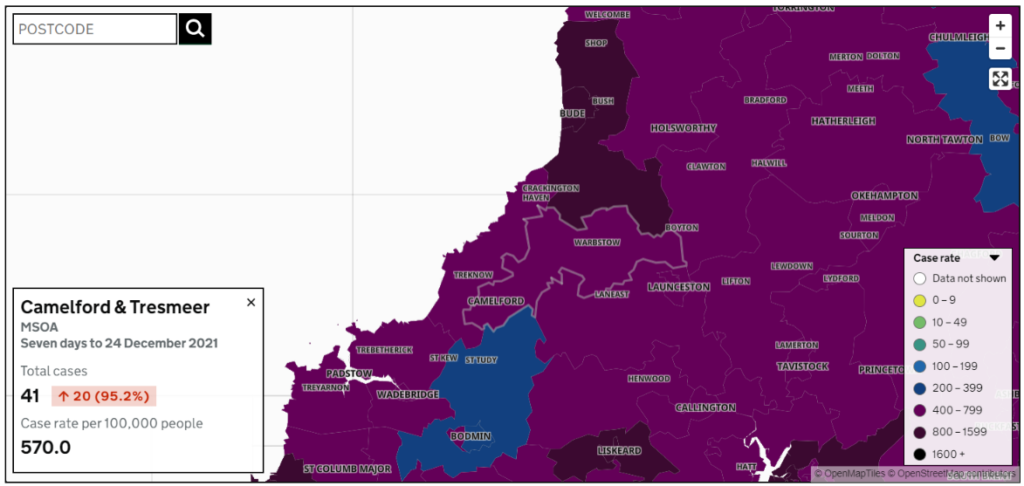 Further south the area around Liskeard has joined the over 800 club, and Falmouth has almost reached 1,000 cases per week per 100,000 population: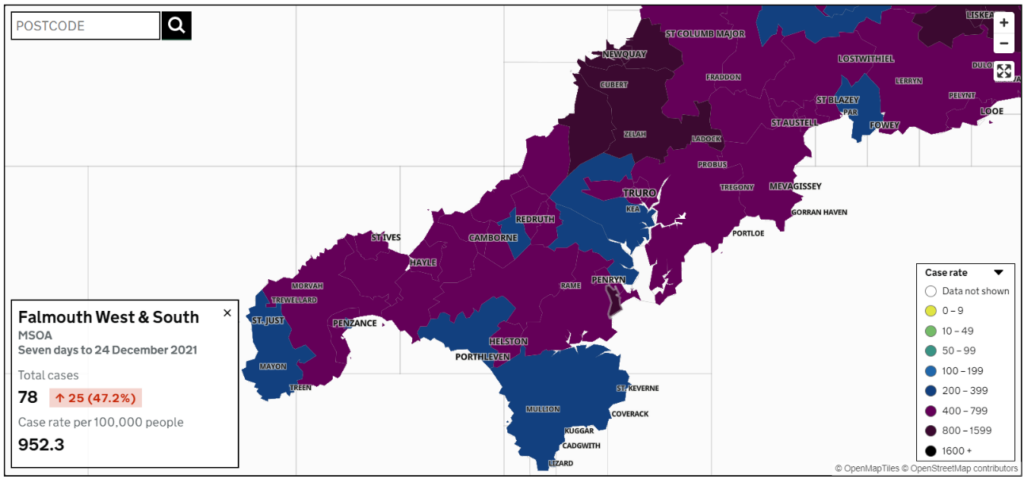 [Edit – January 3rd]
Today's Covid-19 data for the UK as a whole shows cases and hospital admissions increasing rapidly: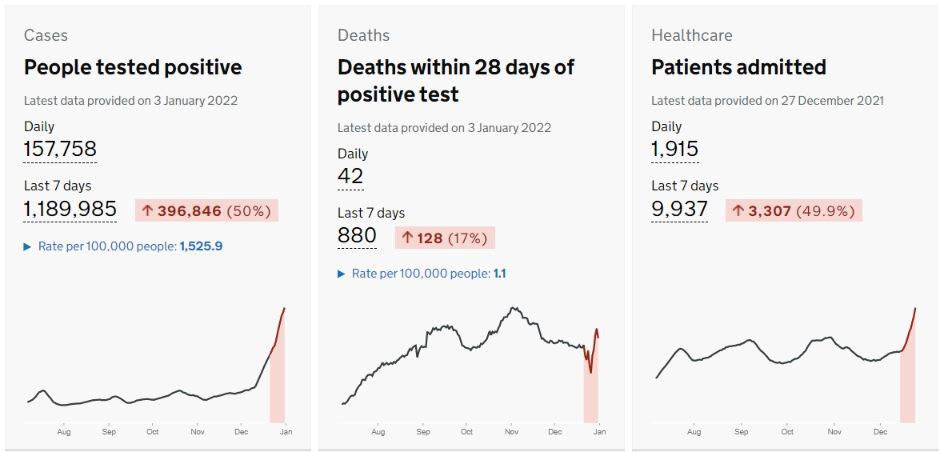 The regional data currently dates from December 29th, and the rolling weekly case rate across Cornwall has just crossed the 800 per 100,000 population boundary into what used to be the highest category on the Government's Covid-19 map: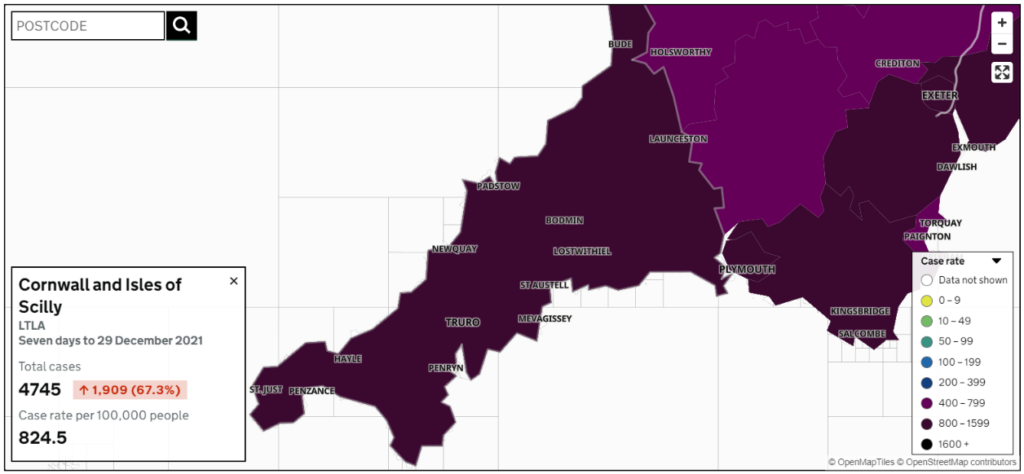 However Torpoint has simultaneously jumped into the recently added 1600+ category, with a case rate that has now reached 1,732.8: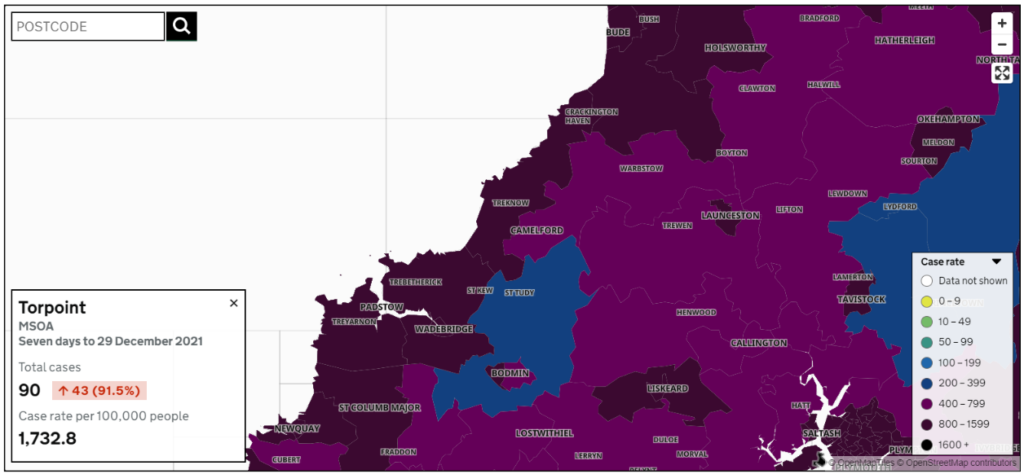 The entire north coast from Kilkhampton to Newquay is now in the over 800 category, and the Dobwalls MSOA has now risen to 1,427.5 and looks likely to turn black on the map shortly.

Further west many more areas are also in the over 800 category, including Penzance, Hayle, Helston, Redruth, Falmouth and Truro: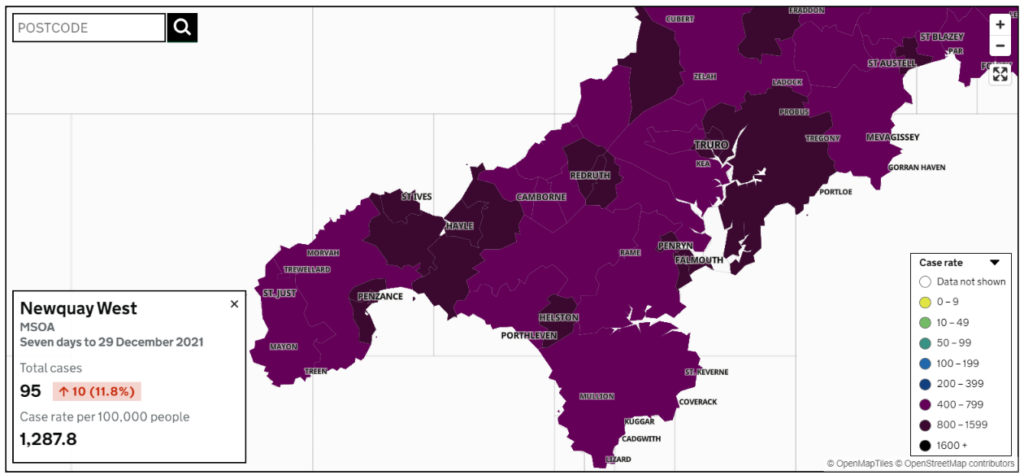 The good news is that, so far at least, the number of Covid-19 positive inpatients and deaths in Cornwall remain at low levels compared to previous waves of the pandemic:


Watch this space!