For the previous article in this series please see:
"The August Heatwave(s) in Cornwall"
There ultimately proved to be two official heatwaves in August, but Autumn now seems to have arrived in North Cornwall. It is currently raining, but it remains to be seen how quickly the decline in Cornish reservoir levels can be reversed.

Earlier today the South West Lakes Trust updated their table of the current water levels of Cornish reservoirs: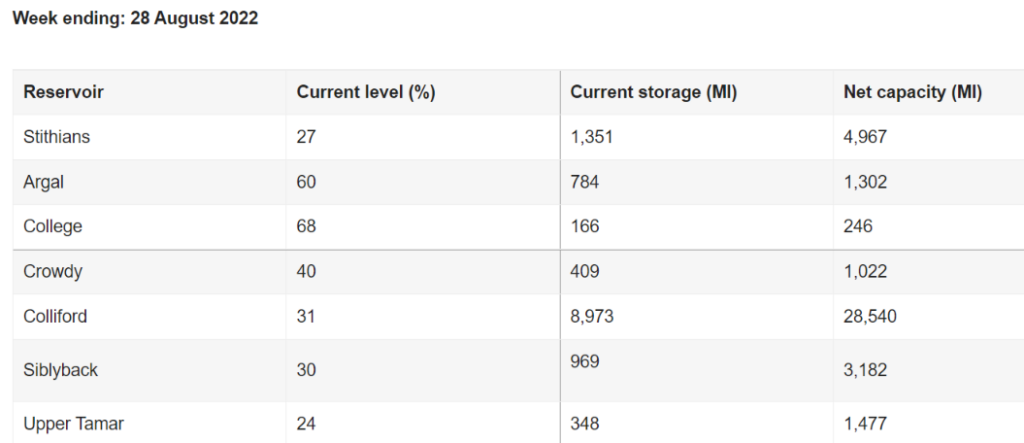 South West Water also provide graphs for the largest two: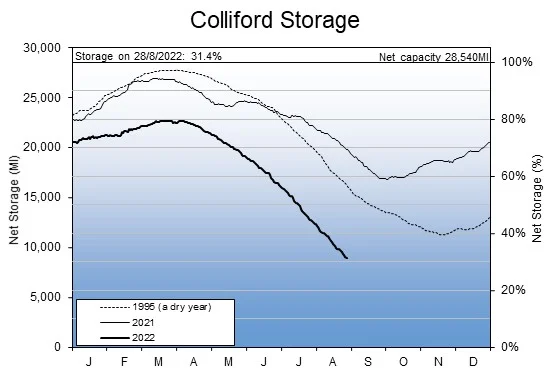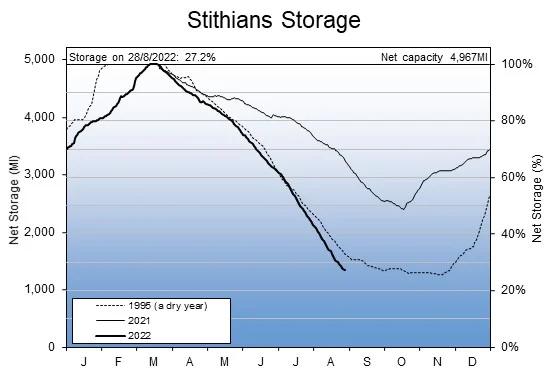 The water level at Colliford reduced by 3.1% of its total net capacity last week. Stithians fell by 3.2%. Our local Crowdy Reservoir declined by 2% over the week and Upper Tamar reservoir is down to 24% of its total net capacity.
Continue reading

"The 2022 Drought in Cornwall"