Just over a month ago we reported that North Cornwall had experienced a very dry April. Today we are compelled to report that North Cornwall has experienced a very damp May!

Here once again are the weekly UK maps from the Environment Agency: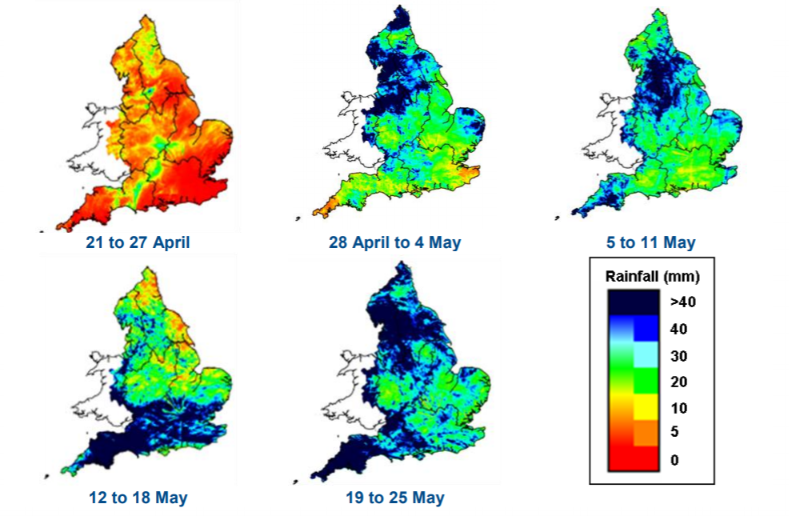 Here too is the last four weeks rainfall record from the EA's automated rainfall monitoring station 47144 near Otterham:

On the first day of June 2021 the sun is shining brightly overhead and we haven't had any rain for a few days now. Long may that continue!
However every cloud has a silver lining. This year Crowdy Reservoir is almost full to overflowing, unlike in May last year: