The Met Office have just issued a rare red wind warning for the North Cornwall coast when Storm Eunice arrives tomorrow morning: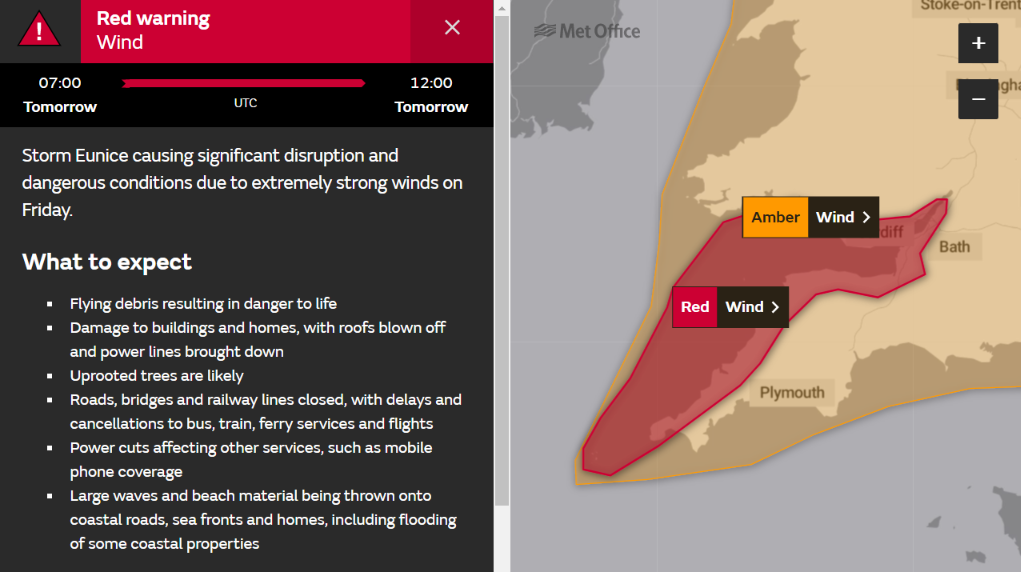 . The storm looks fairly innocuous on the current Met Office synoptic charts: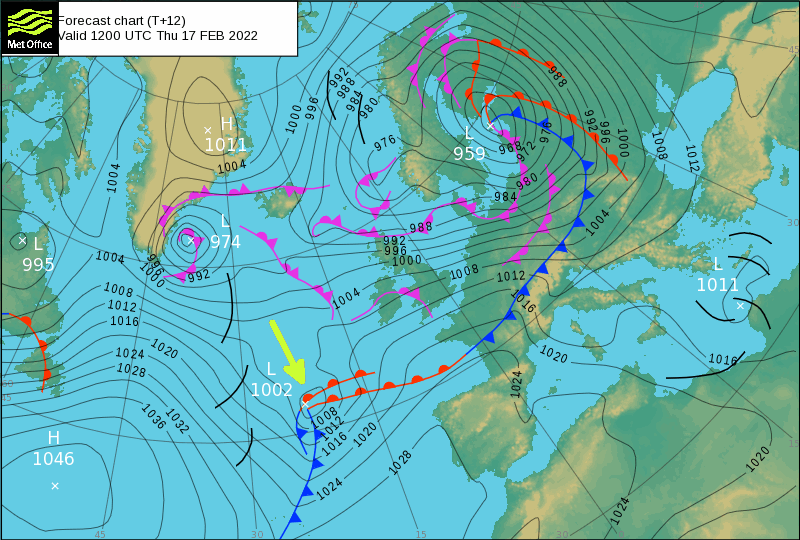 However Storm Eunice is a "bomb cyclone", so hurricane force winds are certainly possible in the Davidstow area. The forecast for tomorrow may still change, but the Met Office currently put it this way:
Extremely strong west to southwesterly winds will develop over southwest England and south Wales early on Friday. Widespread inland gusts of 70-80 mph are likely and up to around 90 mph near some coasts, with dangerous conditions on beaches and seafronts. Winds are expected to ease from the west during the late morning.
What to expect
Flying debris resulting in danger to life
Damage to buildings and homes, with roofs blown off and power lines brought down
Uprooted trees are likely
Roads, bridges and railway lines closed, with delays and cancellations to bus, train, ferry services and flights
Power cuts affecting other services, such as mobile phone coverage
Large waves and beach material being thrown onto coastal roads, sea fronts and homes, including flooding of some coastal properties
[Edit – 18:00 on February 17th]
Storm Eunice has now officially formed out in the North Atlantic, and the 12 PM weather model runs are now available. The GFS mean sea level pressure forecast for tomorrow morning now looks like this: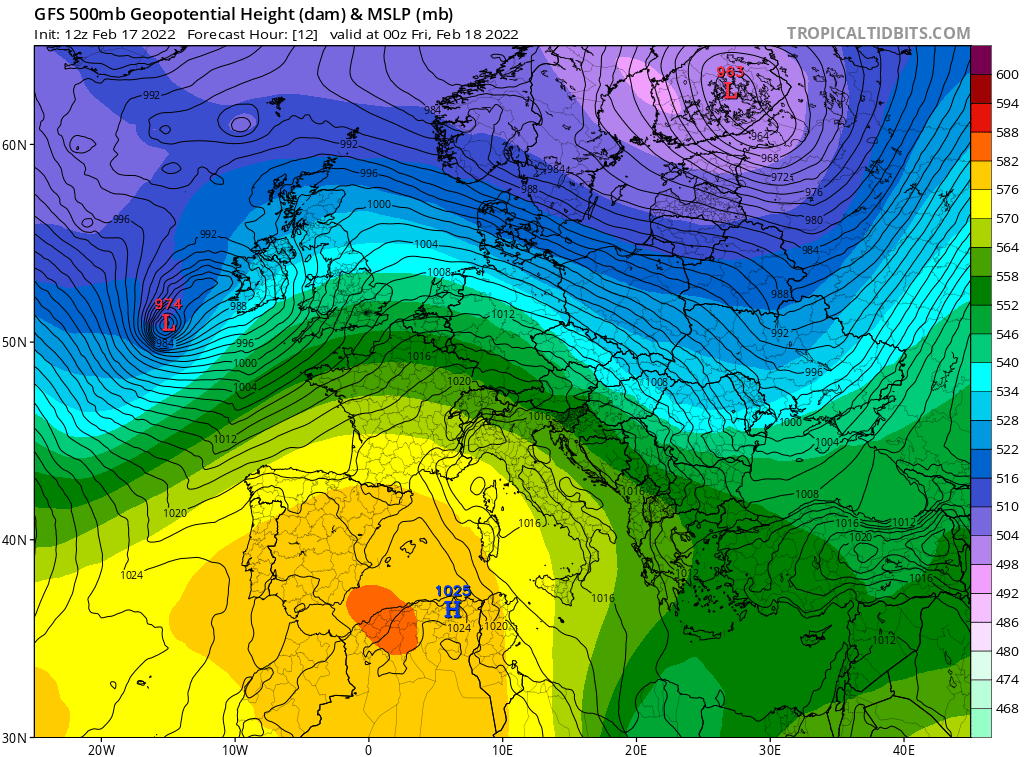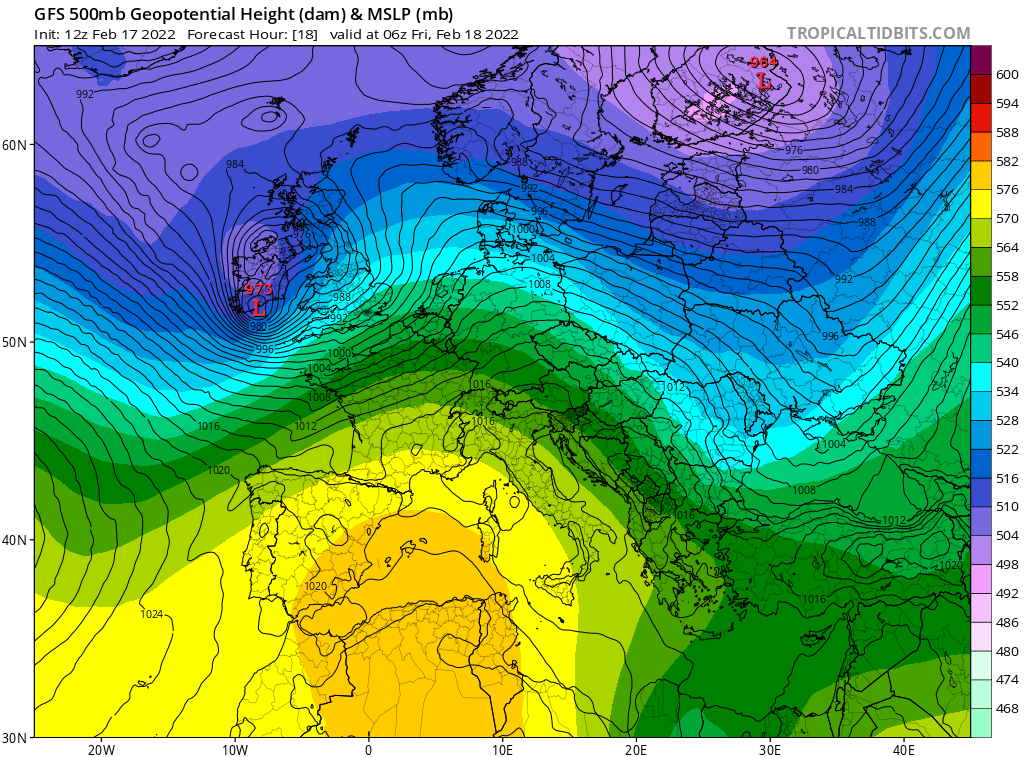 The UK Met Office wind forecast for 8 AM reveals sustained wind speeds of 90 km/hour (56 mph) reaching the coast of North Cornwall: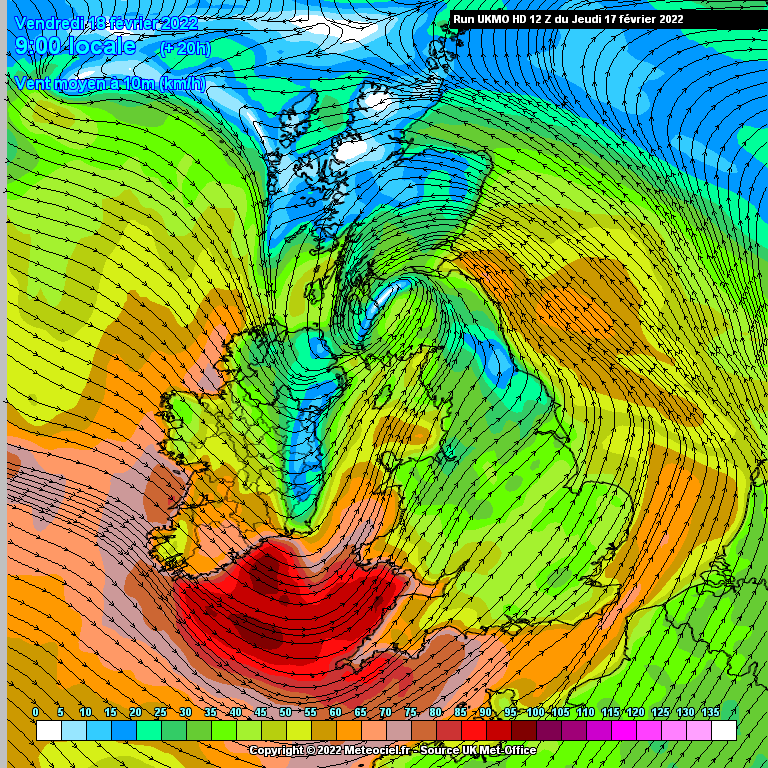 together with gusts of up to 140 km/hour (87 mph):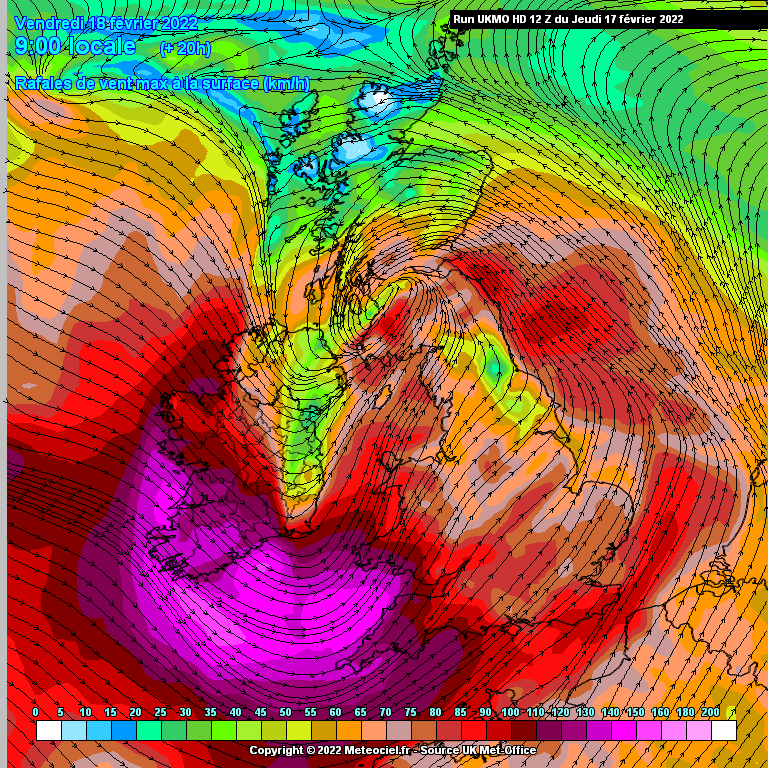 Tomorrow morning's big high tide coincides with the arrival of Storm Eunice. As a result flood warnings have now been issued around the coast of Cornwall: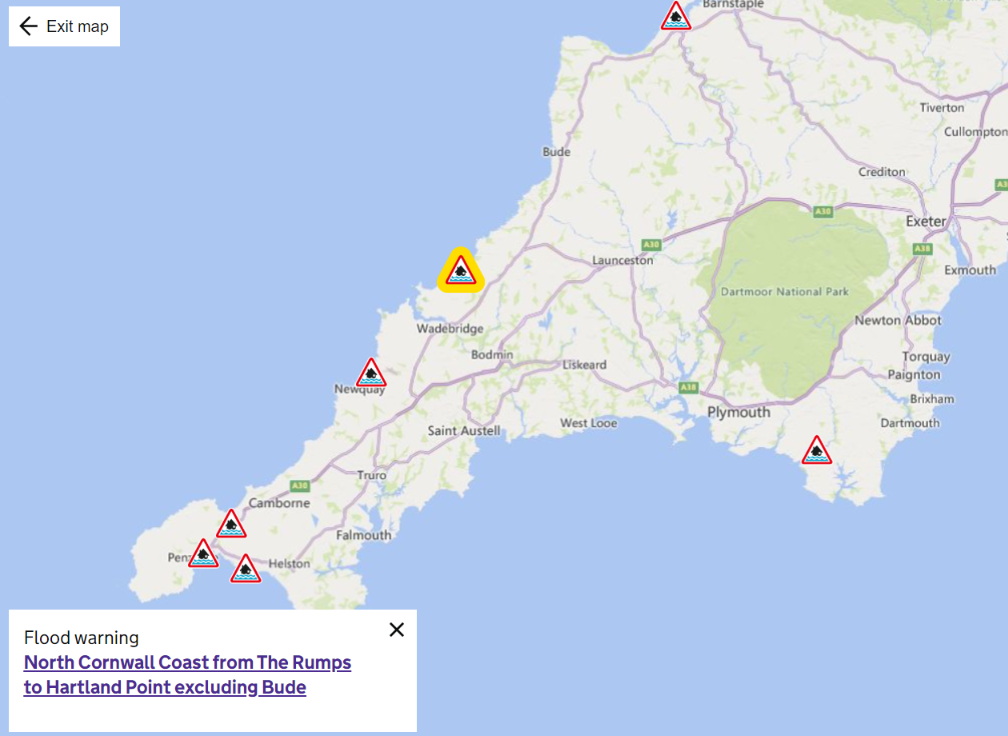 Flooding is expected over the morning high tide on Friday 18th February. High water at Padstow is at 6.21am, times of high water will vary along the coast. Storm force 10 west-southwesterly winds and offshore wave heights of up to 9m are forecast to cause wave overtopping of sea defences and sea spray in exposed coastal locations including Port Quin, Port Isaac, Port Gaverne, Trebarwith Strand and Boscastle. Flooding is possible two hours either side of high tide. Expect tides to be up to 740mm higher than predicted due to weather conditions. Please take extreme care around the coast, storm force winds and large waves will cause significantly hazardous conditions.
Further north there are severe flood warnings along the estuary of the River Severn past Gloucester: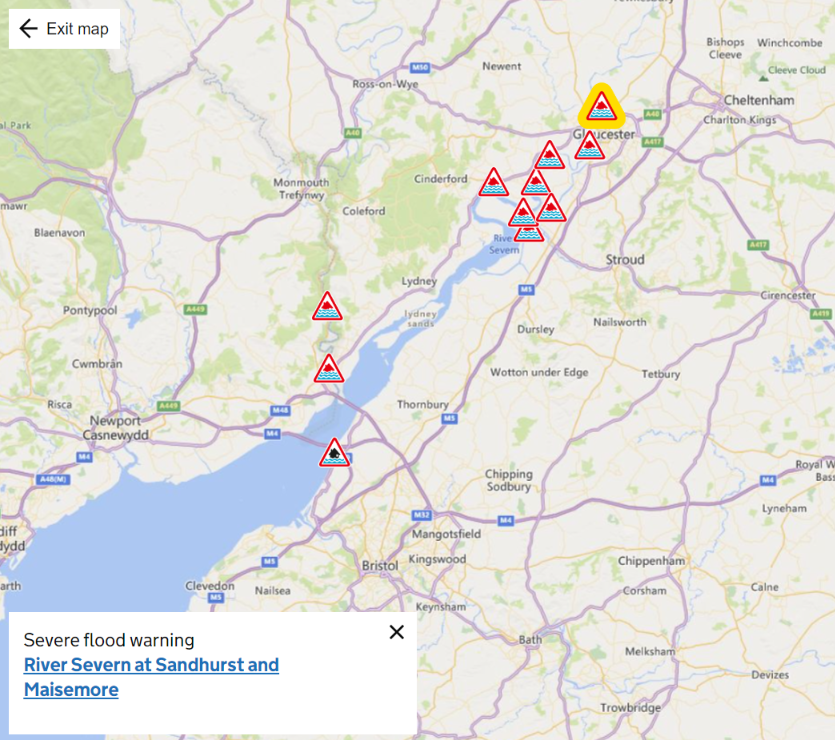 As the UK Government's "Check for flooding service" puts it:
🚨Danger to life – act now! 🚨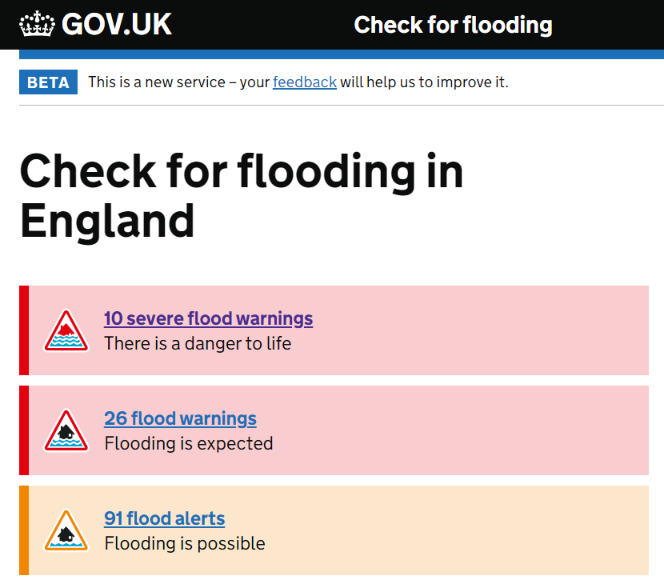 [Edit – 23:00 on February 17th]
The 18:00 weather model runs for the rapidly approaching Storm Eunice provide no comfort for those of us living near the coast of North Cornwall. If anything things look slightly worse than 6 hours ago, with the strongest winds arriving slightly later in the morning: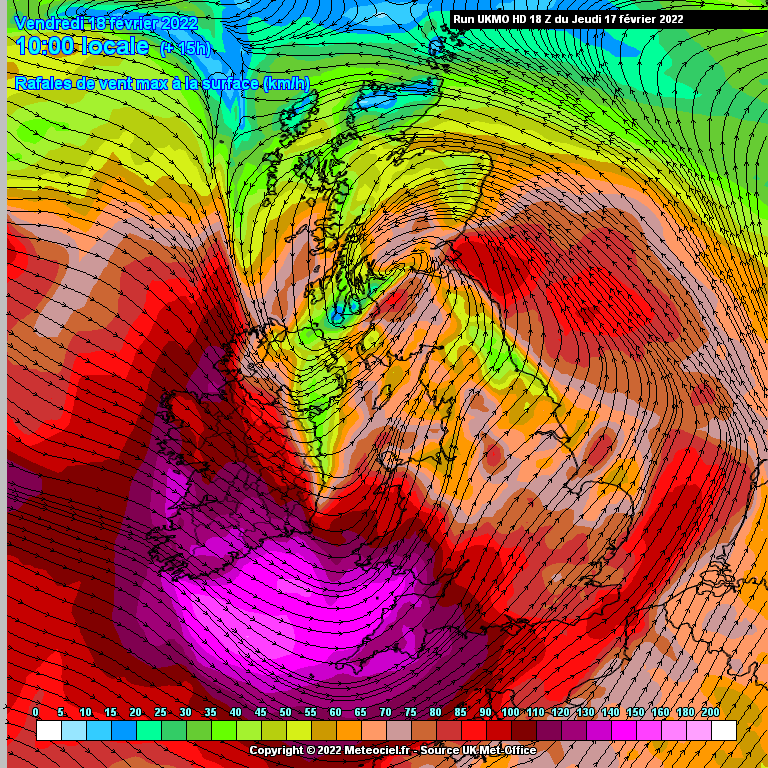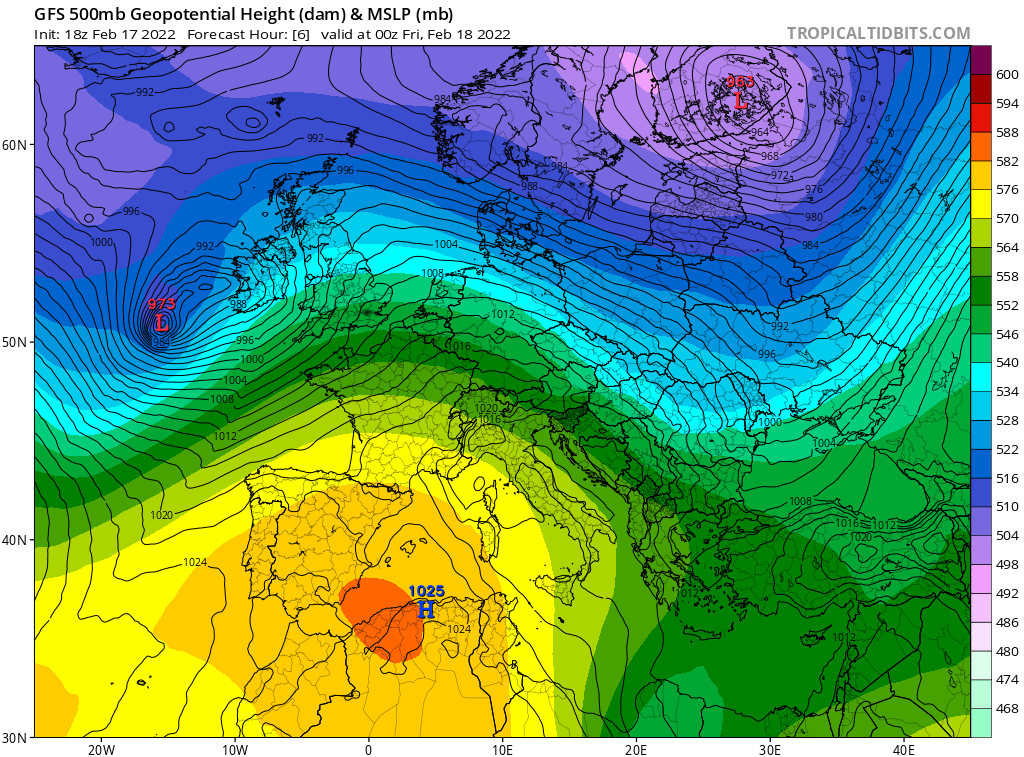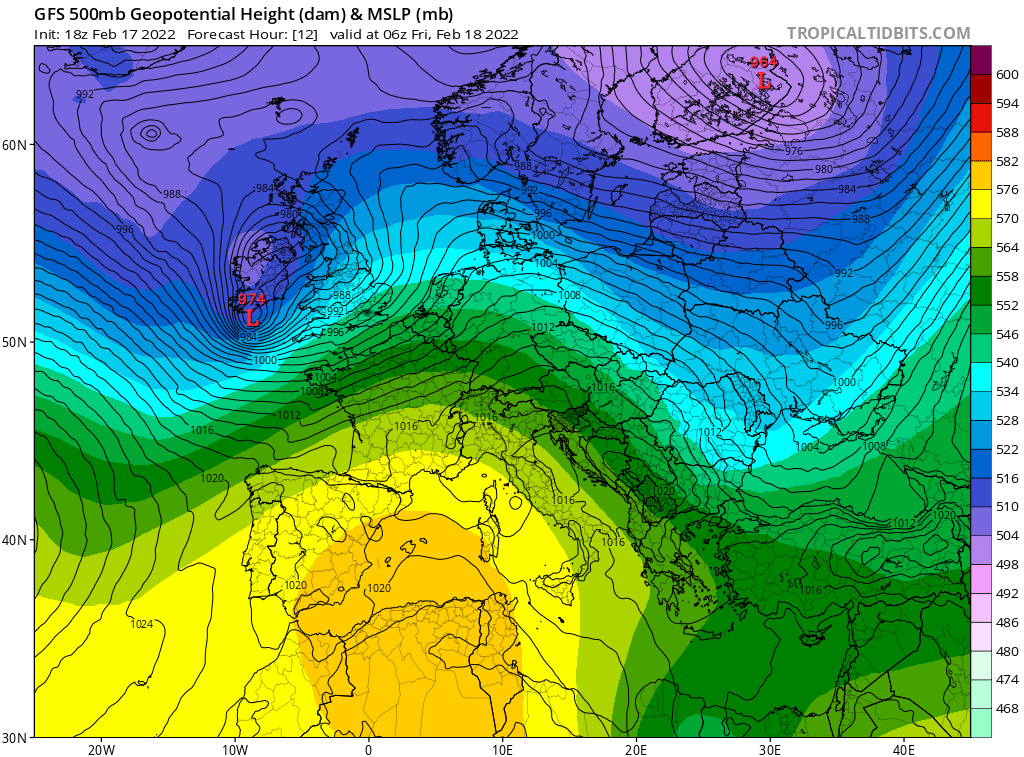 [Edit – 11:00 on February 18th]
Storm Eunice is now raging outside our windows. Our lights went out just before 10 AM. Fortunately they came back on again a few seconds later, but many other people's have not. Here is how Western Power Distribution's power cut map of our part of North Cornwall looks at the moment: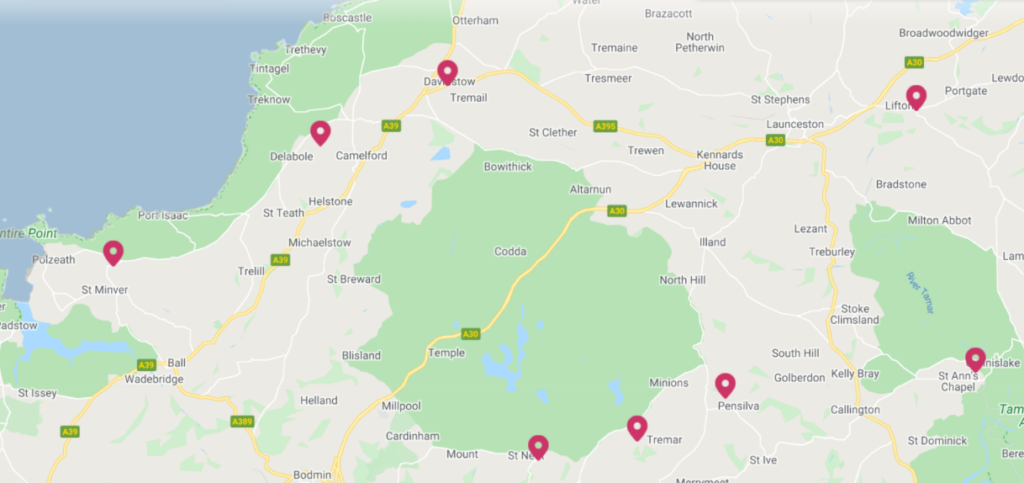 Amongst other problems there is a high voltage fault at Davidstow substation, and currently there are 1218 properties without power between here and Boscastle: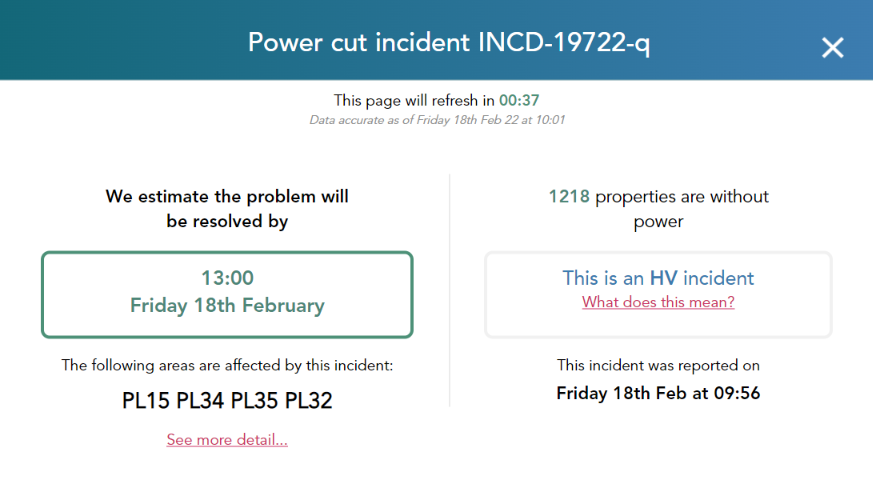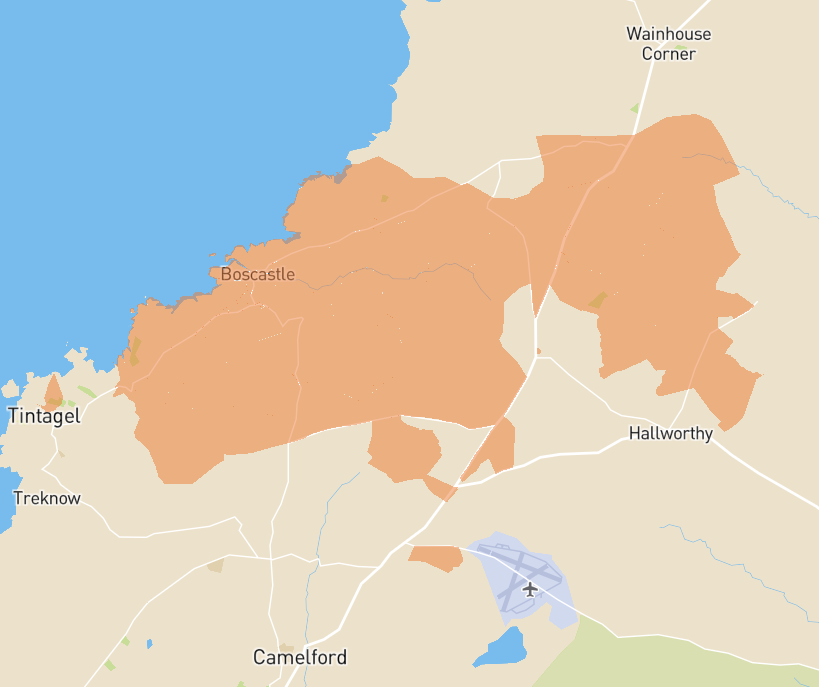 [Edit – 11:00 February 19th]
Our lights have been going out for a few seconds at a time on a regular basis all morning. That seems to be associated with WPD gradually restoring electricity supplies to lots of people between here and Boscastle: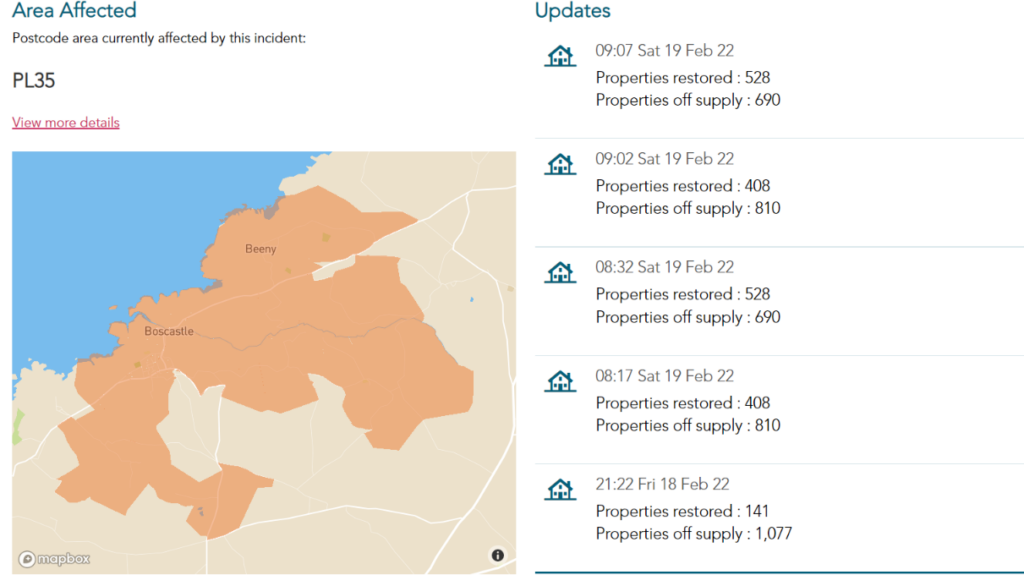 However 690 properties have now been "off supply" for over 24 hours.
[Edit – 14:00 February 19th]
Whilst yesterday's fault at the Davidstow substation is almost fixed at long last: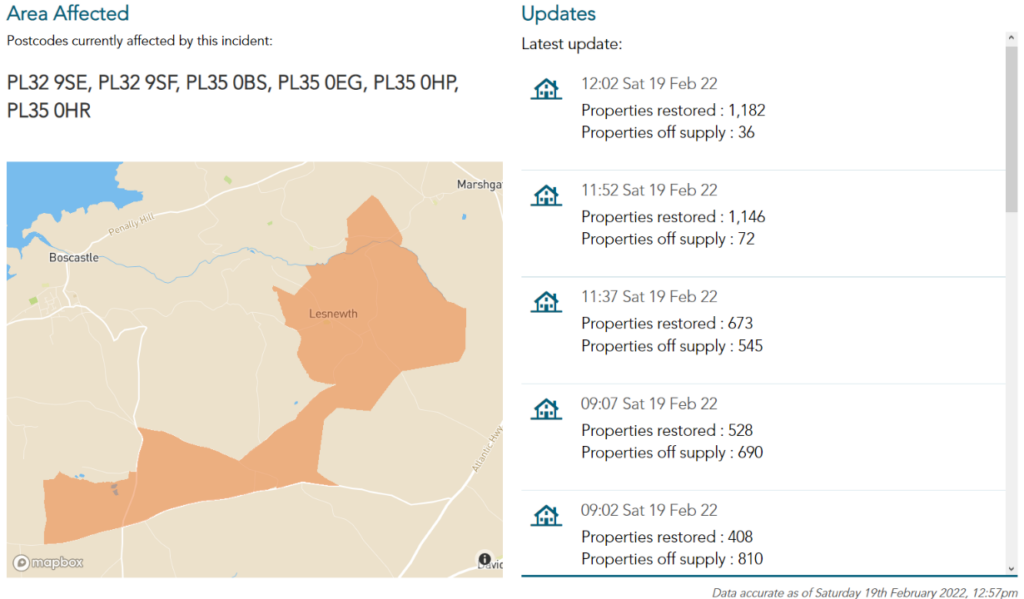 another big high voltage fault hit this side of the Atlantic Highway this morning: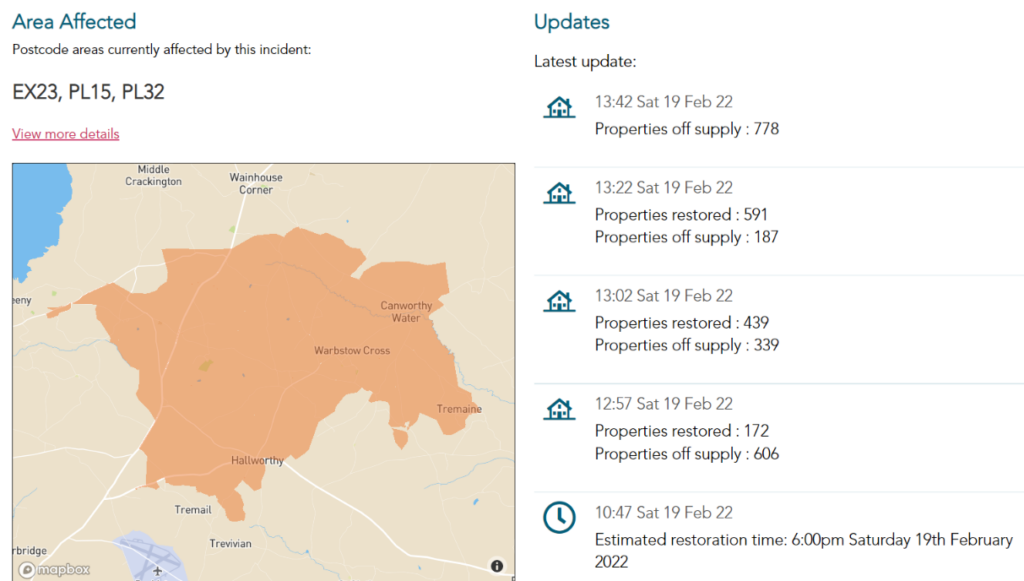 [Edit – 18:00 February 19th]
Our electrifying run of recent luck has finally deserted us. I returned from a cycle ride to discover 2 WPD vans parked at the end of our lane, and our power cut: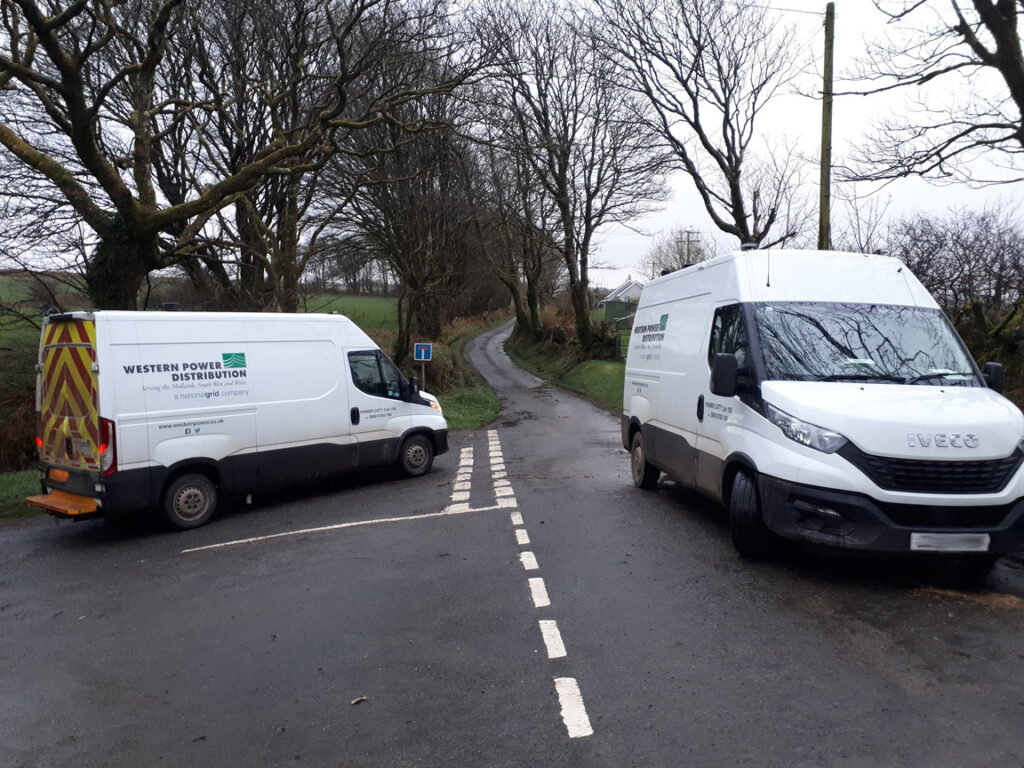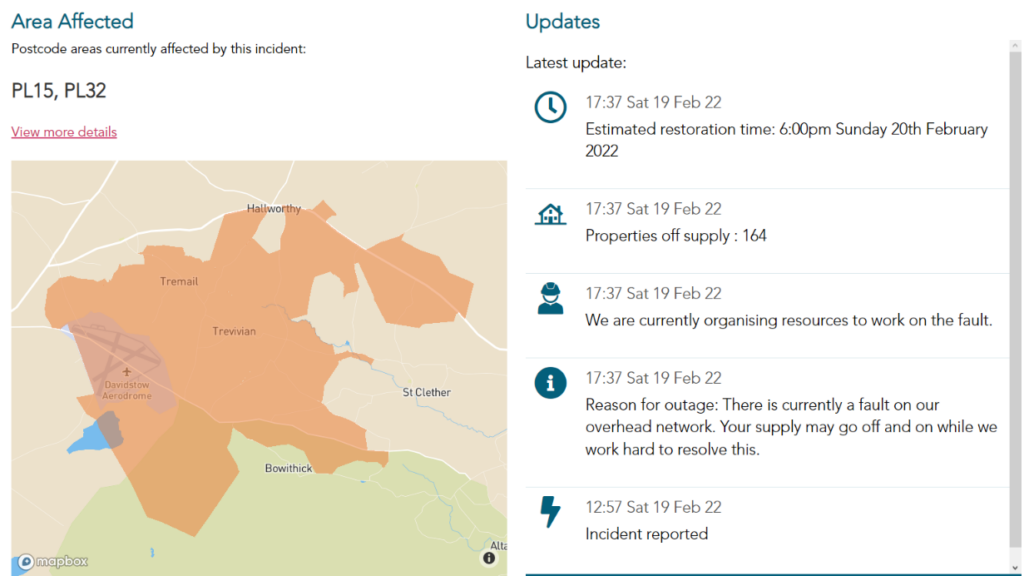 [Edit – 13:00 on February 20th]
Our luck has returned, as has our power!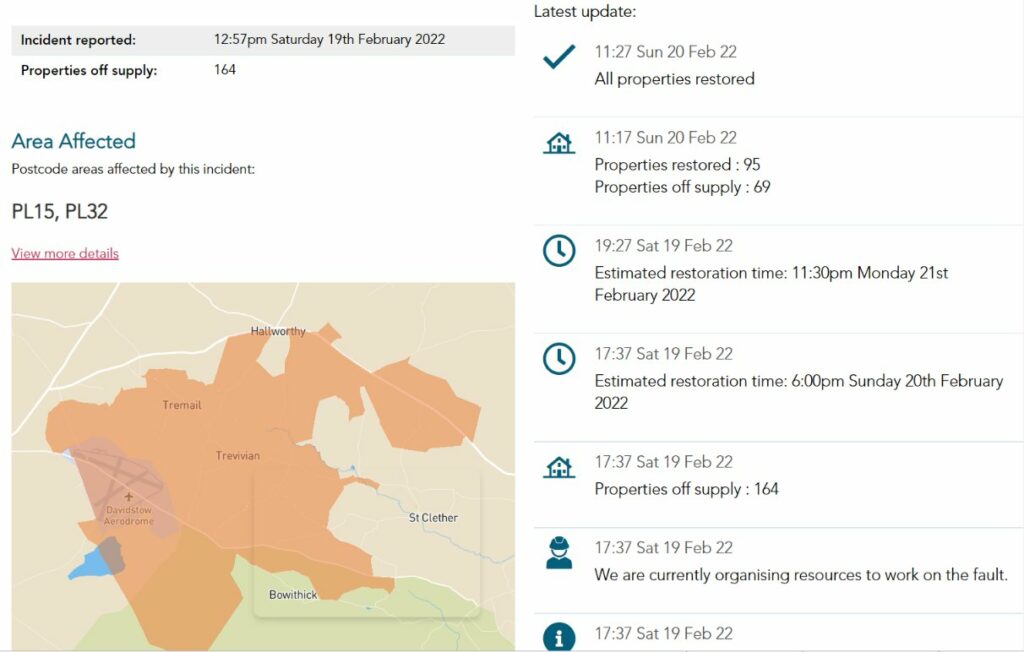 [Edit – 23:00 on February 20th]
The strongest wind gusts from Storm Franklin should be arriving in South West England right around now: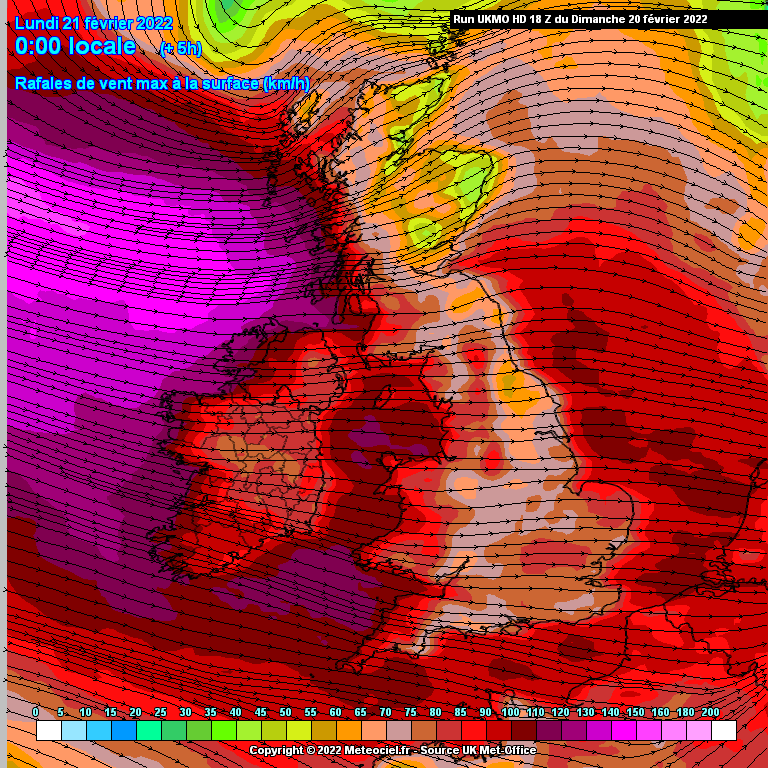 [Edit – 23:45 on February 20th]
There's just been yet another power cut on a feeder from the Davidstow substation, this time north of Hallworthy: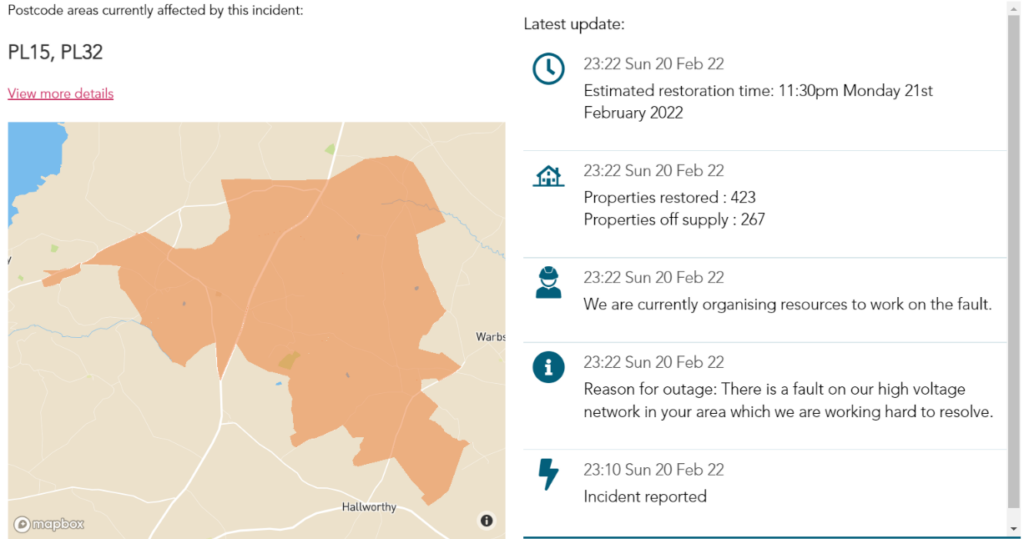 Perhaps the preceding chart provides an explanation?