Another downpour last night has resulted in all too familiar news this morning. Here's the NetWeather.TV rain radar view of Cornwall at 9 PM last night: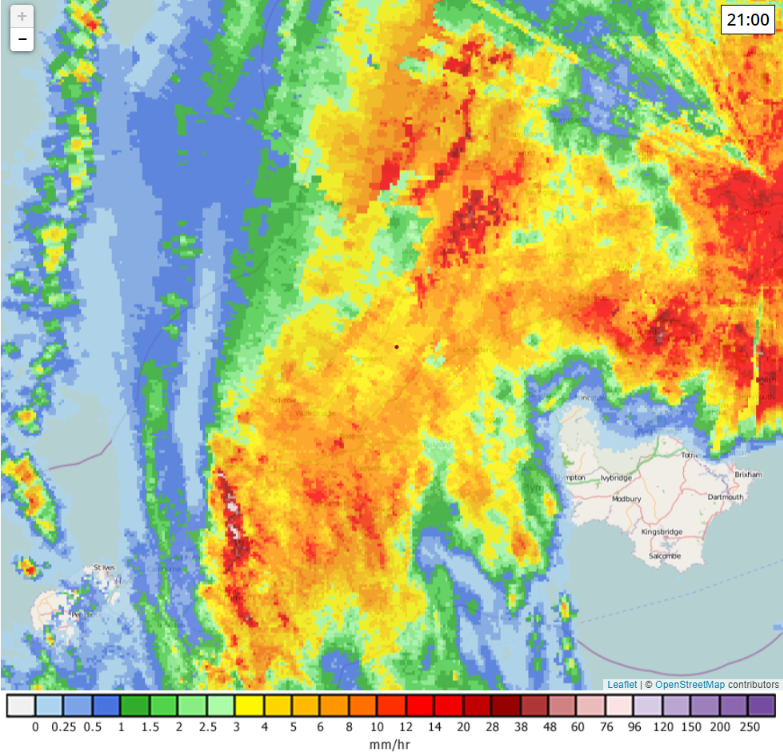 Davidstow is under all that rain dropping cloud somewhere! This morning there are flood warnings in place for North Devon, and flood alerts across North Cornwall: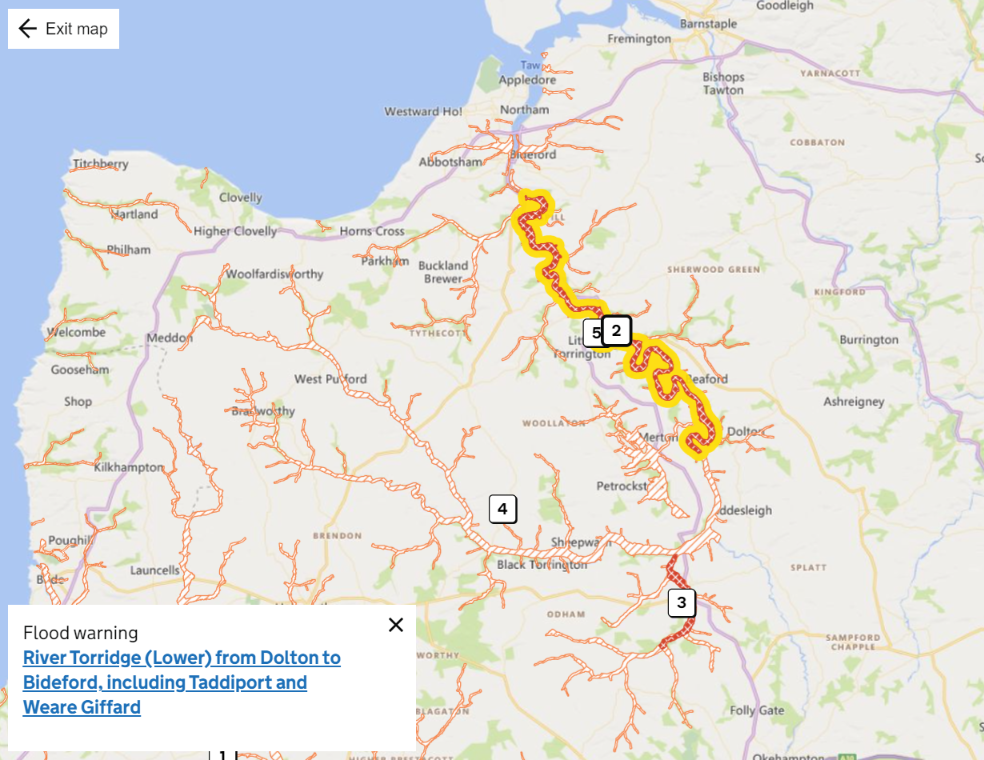 What's more the Surfers Against Sewage map reveals that nearly all the beaches in North Cornwall also have water quality warnings in place: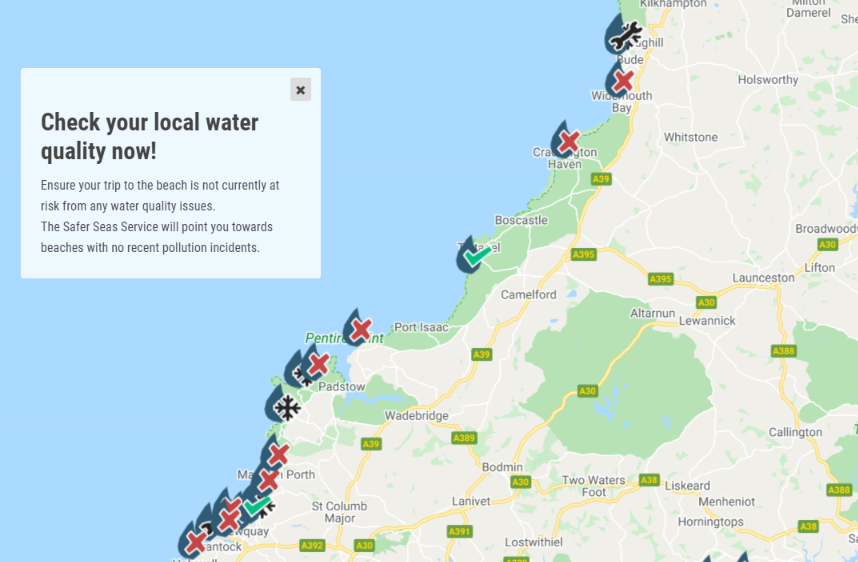 The little low tide "beach" at Trebarwith Strand is currently clear, but Watergate Bay is not.
[Edit – October 26th]
Here is Baroness Jones from the Green Party explaining the problem on BBC Newsnight:
[Edit – October 28th]
The heavens have opened over North Cornwall yet again: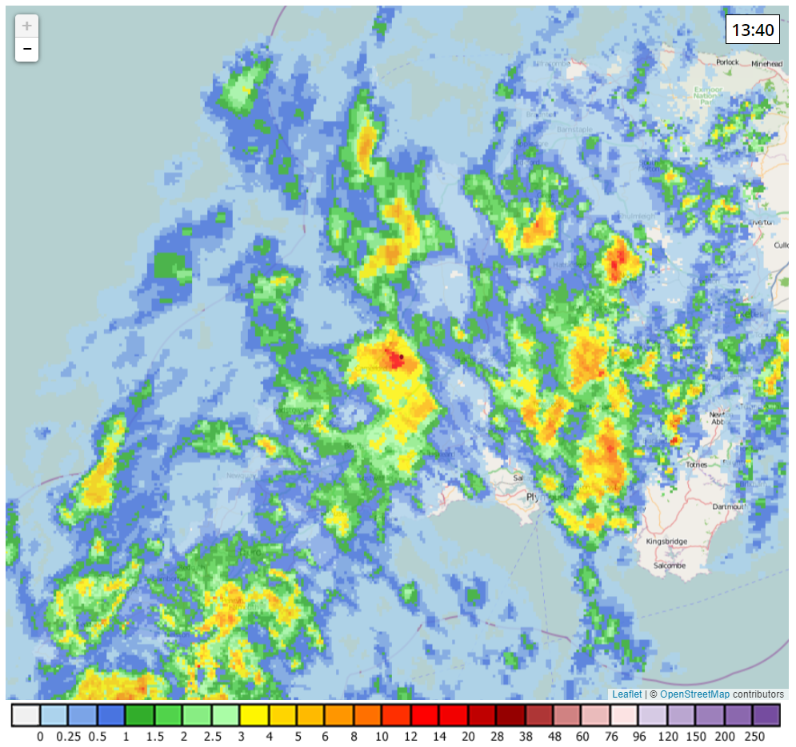 As a seemingly inevitable consequence flood alerts have now been issued for the middle and upper River Tamar, amongst other places: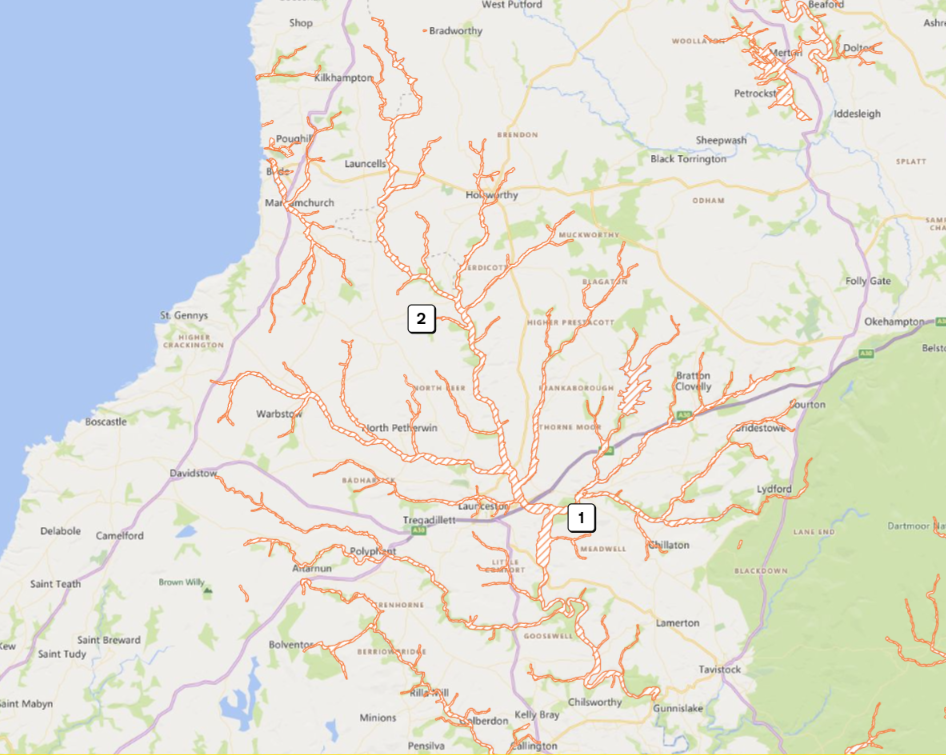 P.S. The heavy rain has continued: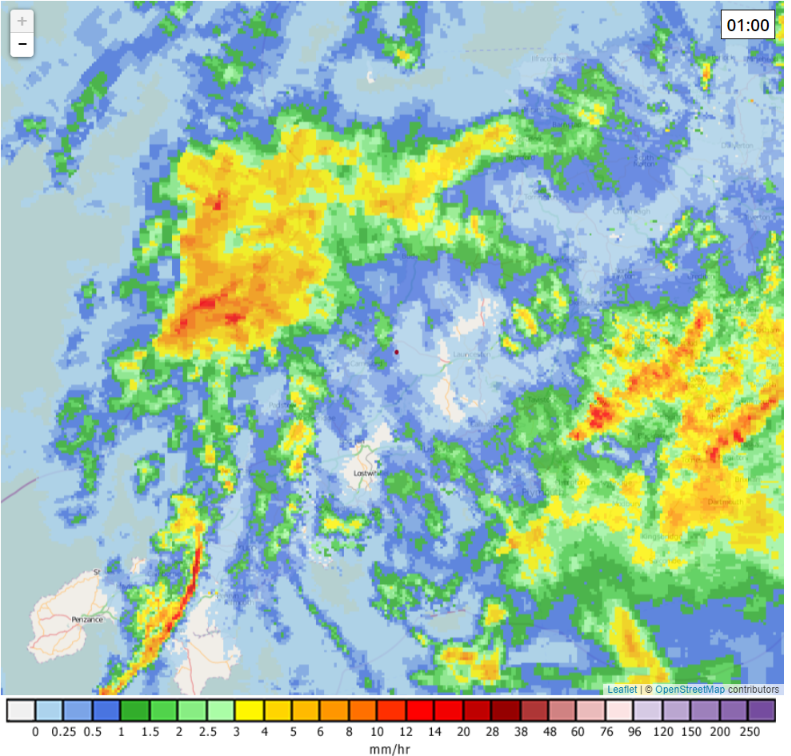 Flood warnings have now been issued for several rivers just over the border into Devon:
According to the Environment Agency: Flooding is expected. Act now!
A flood warning means you need to act: flooding is expected. You should do all the actions for a flood alert, but also:
move vehicles to higher ground if it's safe to do so
move family and pets to safety
move important items upstairs or to a safe place in your property, starting with cherished items and valuables, then furniture and furnishings
turn off gas, electricity and water supplies if it's safe to do so; never touch an electrical switch if you're standing in water
if you have property protection products such as flood barriers, or air brick covers, use them now
keep track of the latest flood risk situation
[Edit – November 3rd]
After almost continuous heavy rain, hopefully the end is in sight for the current series of pollution incidents on the beaches of North Cornwall. Several beaches are not being monitored at this time of year, but currently Widemouth Bay and Trevone are the only ones still marked in red on the Surfers Against Sewage water quality map: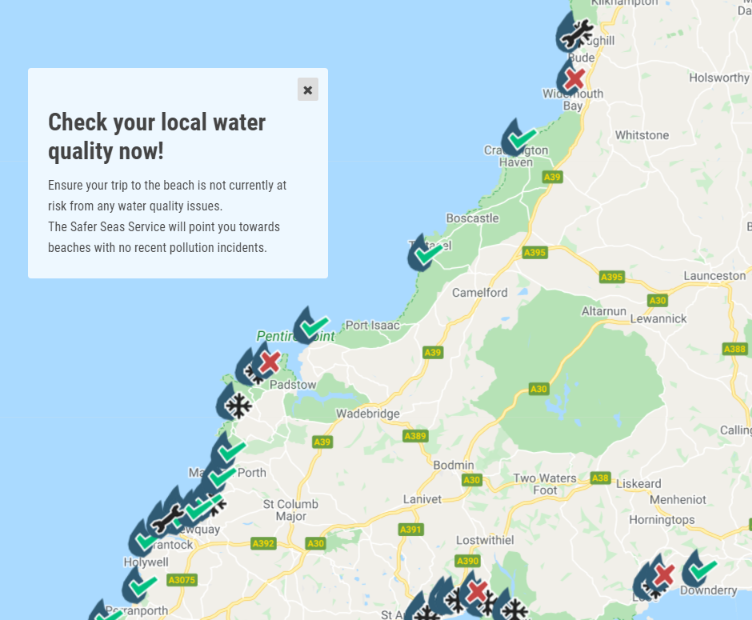 Hopefully those two will get the all clear tomorrow